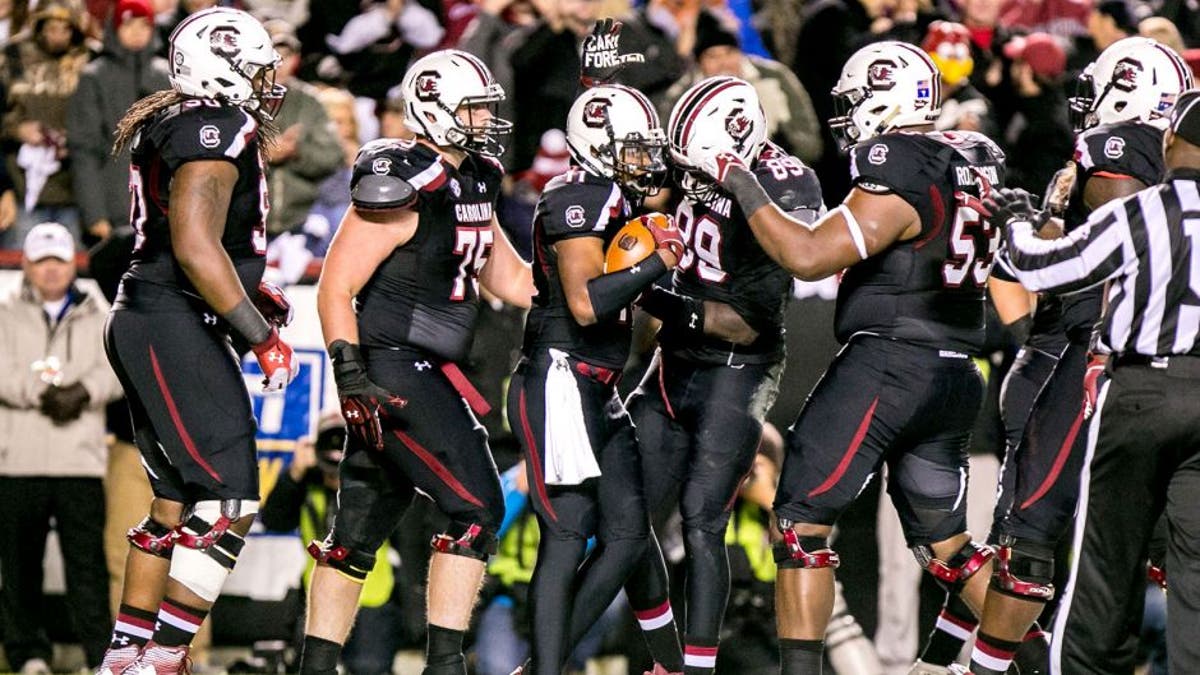 The South Carolina Gamecocks will continue to wear a combination of three uniform colors this season, as their popular black uniform isn't going anywhere anytime soon. However some tweaks were made, as photos recently leaked online and show minor changes to all three Gamecock jerseys this season.
Here's the black jersey, now with shoulder stripes and numbers altered:
And the classic white and garnet versions:
Which jersey will the team wear for the opener against North Carolina? We'll know soon, as the kickoff is only three weeks away.
(h/t College Spun)