PHOTO: Patriots troll NFL with Brady jersey giveaway on day of ruling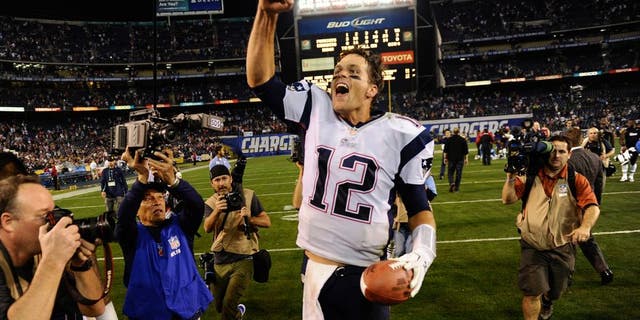 NEWYou can now listen to Fox News articles!
By now, everyone has heard that Tom Brady's suspension was lifted and he's eligible to play in Week 1 of the regular season. For the most part, fans are happy with the decision, while the New England Patriots are understandably ecstatic.
The team took to Twitter to congratulate Brady on his suspension being nullified with a simple photo, as did several other NFL players with tweets of their own.
In addition to the photo, the Patriots announced a Tom Brady jersey giveaway contest just one hour after the ruling came down. Coincidence? Maybe. But probably not.
The photo of Brady wearing his four rings can be seen as a direct shot at the NFL. We'll likely never know if it was coincidental or intentional, but it's worth taking note of.
The team has made it publicly known that they weren't pleased with the suspension in the first place. For much of the offseason, the Patriots' official Twitter account's profile photo was an image of Brady's jersey.
(h/t Twitter)