Photo of Dale Earnhardt holding a young Chase Elliott surfaces on Twitter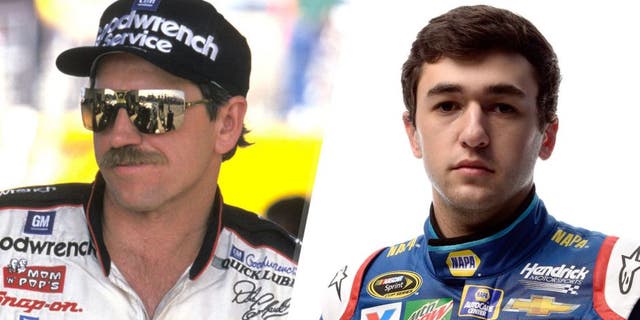 Before Chase Elliott was named the driver of the famed No. 24 Hendrick Motorsports Chevy and became a Daytona 500 pole winner, he was a young NASCAR fan.
That much is evident from this photo that captures the now 20-year-old Sprint Cup rookie and son of 1988 Sprint Cup champion Bill Elliott sitting on the lap of seven-time champion and one of his dad's biggest rivals, the late Dale Earnhardt.
Yeah, it's safe to say that from an early age, Chase was destined to race.
And in case anyone wonders, FOXSports.com confirmed with Hendrick Motorsports (which confirmed with the Elliott family) that the cute, wide-eyed kid in the photo really is Jeff Gordon's successor in the No. 24.