PHOTO: Leonard gets a new jersey with two Fournettes now on LSU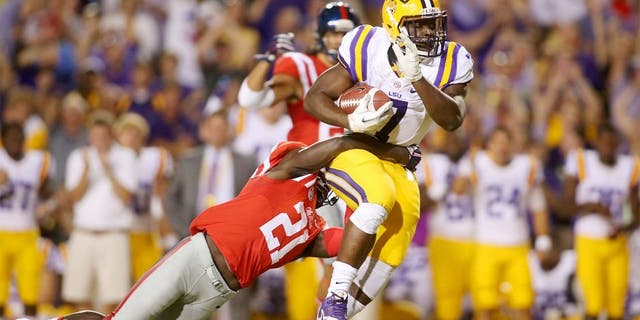 NEWYou can now listen to Fox News articles!
Leonard Fournette will be wearing a new jersey this fall, breath easy LSU fans, the team's star sophomore running back will still be suiting up for the Tigers this season.
Now that Leonard's brother Lanard is on the team, that's not confusing at all, Leonard will spot a slightly new look this season:
To make matters worse, both Fournettes are running backs as well. To avoid confusion in the fall, just look for number seven, he'll be the one standing in the end zone with the ball.
(h/t College Spun)