Photo: Former Miami RB Duke Johnson gets care package from Al Golden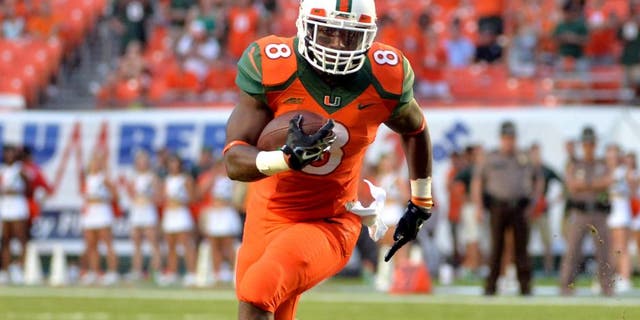 It was the least Miami could do. The Hurricanes wanted to make sure former star running back Duke Johnson was updated with the latest Adidas-made team gear so head coach Al Golden sent the school's all-time leading rusher a care package on Monday.
Johnson, who rushed for 3,519 yards during his time at Miami and would go on to become a third-round draft pick by the Cleveland Browns, responded on Twitter saying, "Receive a care package from @GoldenAl and @CanesFootball I appreciate that coach.....#THEU #CANEGANG."
(h/t College Spun)