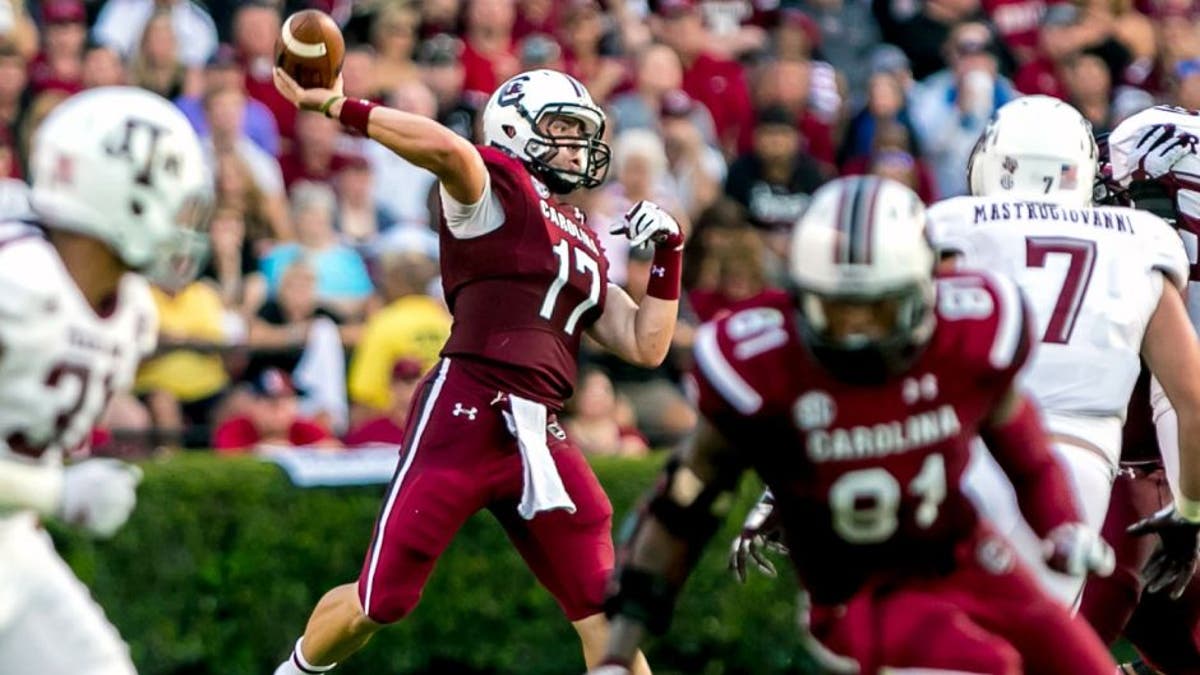 Both teams will be making a fashion statement on Halloween Jeff Blake USA TODAY Sports
Staying with the theme of Halloween, both Texas A&M and South Carolina will drop the usual attire for flashier, unique "costumes" ahead of their game on Saturday in College Station.
Each program will don alternate jerseys ahead of the intra-division clash.
Wearing 'Aggie Nights' jerseys, Texas A&M will rock an all-black look, with sleek matted helmets. The school logo will be subtly placed within the charcoal-coloring of the helmet. The logo was supposedly going to glow-in-the-dark under the lights, but this contest will instead be played during the afternoon.
Channelling its inner-George Lucas, South Carolina will utilize the "Stormtrooper" look, with an all-white look. Receivers coach Steve Spurrier, Jr. proudly tweeted a picture of the uniform on his account.
Who knows, maybe the winner of this contest will get first-pick when it comes to Halloween candy?