Philly mayor on LeSean McCoy: 'He needs to pay the price'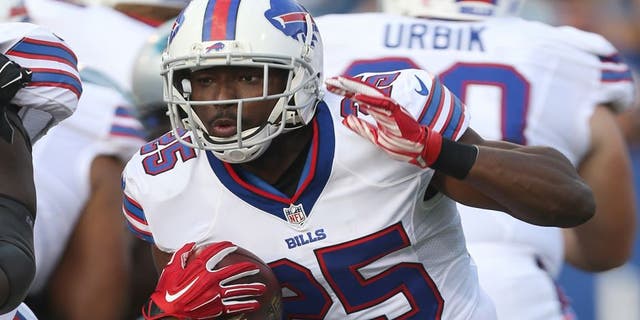 If Buffalo Bills running back LeSean McCoy was indeed involved in the nightclub brawl in Philadelphia last Sunday night, the former Eagle shouldn't expect any special treatment.
Philadelphia Mayor Jim Kenney told CBS Philadelphia that if McCoy is one of the persons seen kicking and/or punching off-duty police officers during the melee, that he needs to face the music.
Reports emerged earlier this week that an arrest warrant would soon be issued for McCoy, but the player's lawyer revealed Friday that a decision on charges won't be made until next Wednesday at the earliest.
The altercation at Philadelphia's Recess Lounge left two off-duty police officers injured -- one with a possible skull fracture and the other with a broken nose. It is not yet known if McCoy and his entourage were aware that their fellow clubgoers were also officers of the law.