Philly bar bans Eagles games as long as Vick is on roster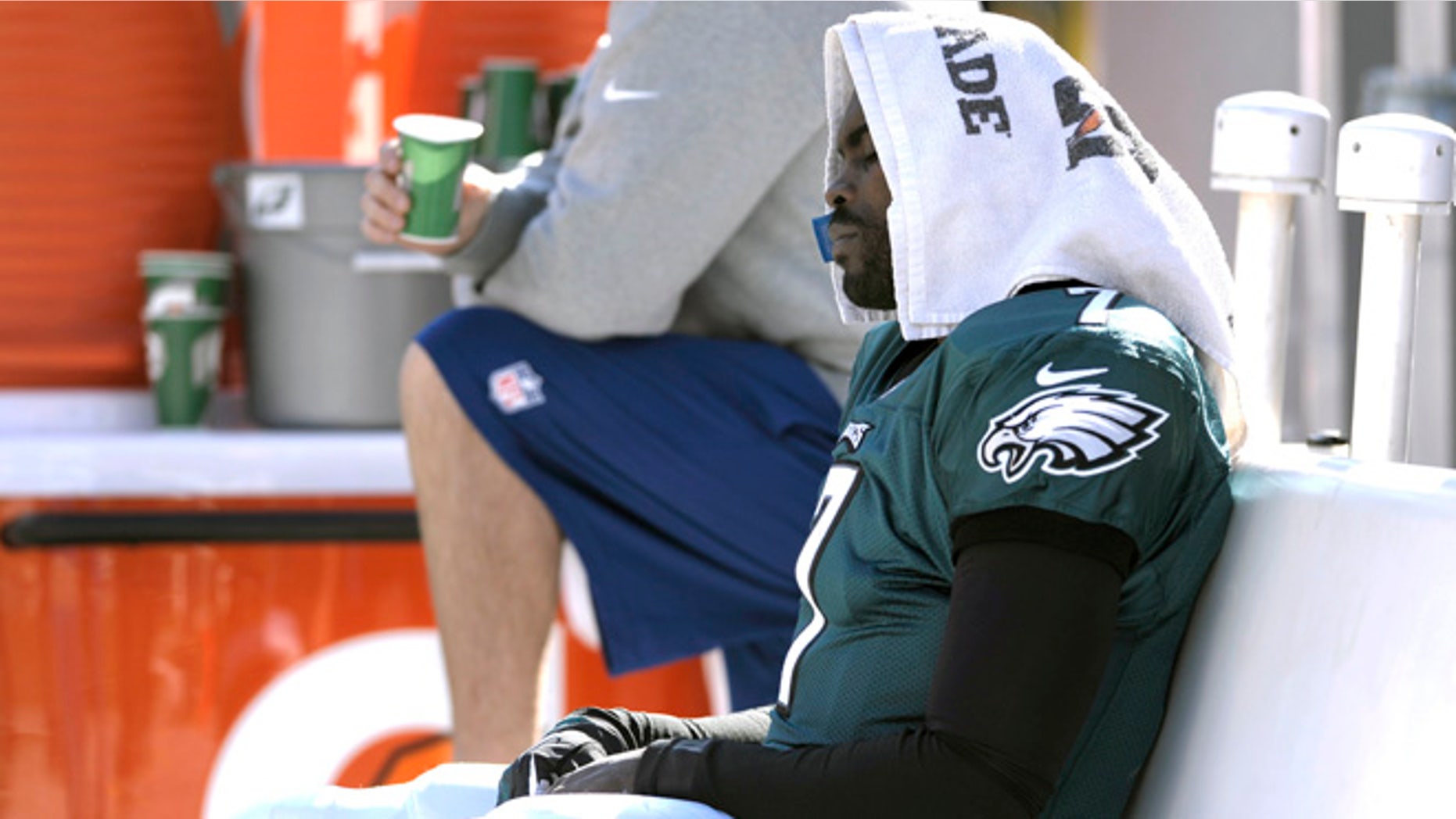 Healthy or not, don't expect Michael Vick and the Eagles to grace the televisions of one Philadelphia bar.
Patty Brett, the owner of Doobie's, has banned showing Eagles games on the bar's TVs as long as Vick is on the roster. Brett, an animal lover, says she "can't forgive" Vick after the QB was arrested and imprisoned for involvement in a dog-fighting ring years ago.
"Because of what Michael Vick has done to those animals, I can't in good conscience support the Eagles while he's a member of the team," Brett told Newsworks, according to Philly.com.
Patrons interviewed at the bar said Vick has served his time.
Vick suffered a hamstring injury Sunday in the Eagles' 15-7 loss to one of their biggest rivals, the New York Giants.
Meanwhile, a strip club in New York City has offered forgiveness to the Giants. Rick's Cabaret is now showing Giants games again after banning them during the team's six-game losing streak, fearing they would upset customers, Philly.com reports.