Phillies' Utley to wind up rehab stint Wednesday at Double-A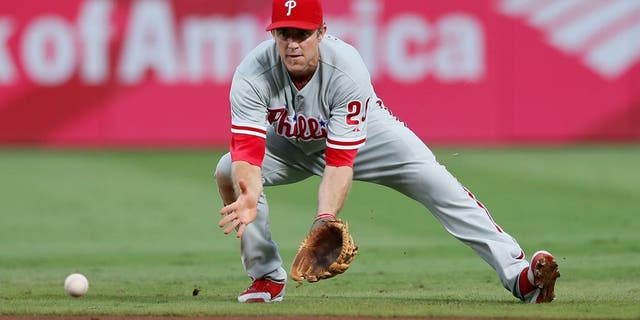 Philadephia Phillies second baseman Chase Utley will learn if he's able to rejoin the team after wrapping up a three-game rehab assignment Wednesday night.
Utley, on the 15-day disabled list since June 23 due to a persistent right ankle injury, will be re-evaluated after he makes his second straight start in the field for Double-A Reading.
The six-time All-Star played six innings Tuesday, going 1-for-4 and scoring a pair of runs while looking smooth in his first action in the field since June 20.
"So far, so good," Utley told Philly.com, calling his rehab stint a "work in progress" as he tries to regain his timing at the plate.
Utley has labored all season, batting .179 while failing to get an extra-base hit in his last 15 games before landing on the DL.
(h/t Philly.com)