Phillies issue statement supporting Ryan Howard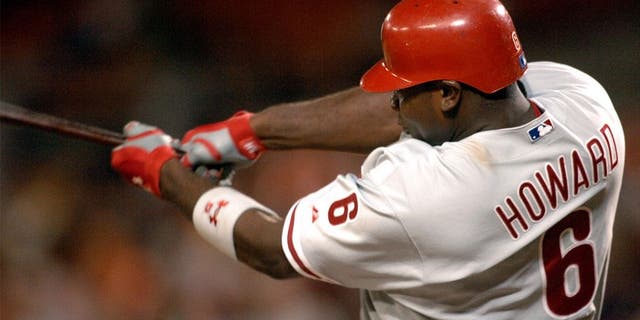 Over the holiday weekend, a video from Al Jazeera detailed the use of HGH among pro athletes with Philadelphia Phillies slugger Ryan Howard named in the report.
Sunday night, the Phillies issued a statement:
Howard's camp also released a statement via his agent William Brock -- Brock also represents Ryan Zimmerman of the Nationals, who was named in the report:
"It's inexcusable and irresponsible that Al Jazeera would provide a platform and broadcast outright lies about Mr. Howard and Mr. Zimmerman.
"The extraordinarily reckless claims made against our clients in this report are completely false and rely on a source who has already recanted his claims. We will go to court to hold Al Jazeera and other responsible parties accountable for smearing our clients' good names."
This report seemingly came out of nowhere, so information is gradually incoming. An MLB spokesperson said in a statement, "Major League Baseball was not made aware of the allegations until yesterday and was not provided information other than what has been reported. We intend to conduct a thorough investigation."
Howard hit .229 with 23 homers and 77 RBI in 129 games last season.