Phillies' Brown to see specialist after tumble on inside-the-park HR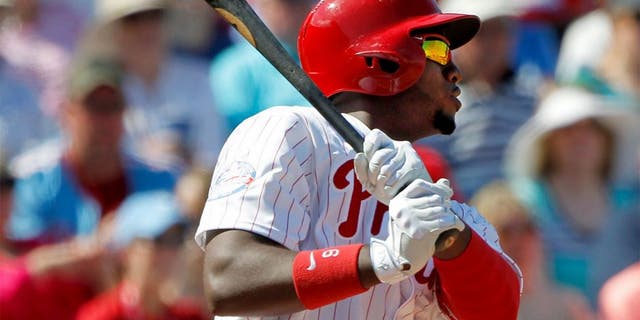 NEWYou can now listen to Fox News articles!
Philadelphia Phillies right fielder Domonic Brown will be examined by a doctor Thursday amid concerns he suffered a concussion in Wednesday's game against the New York Mets.
Brown was injured on what turned out to be an inside-the-park home run by Ruben Tejeda in the second inning of a 9-4 loss. Brown crashed into the short right field wall and tumbled head-over-heels as Tejada circled the bases.
Although Brown returned to his position, he exited the game in the fourth inning and was driven back to Philadelphia to see a specialist.
"We asked him numerous times in the dugout, 'How do you feel? Are you OK?' He said, 'Yeah, I'm fine,' " Phillies manager Pete Mackanin said. "He didn't really look dazed or anything like that. ... If I was told he hit his head I would have taken him right out of the game."
Brown, who also suffered a concussion during the 2013 season, is not expected to join the team for this weekend's three-game series at the Boston Red Sox.
(h/t MLB.com)