Philip Rivers: My hand is 'all good' after helmet smack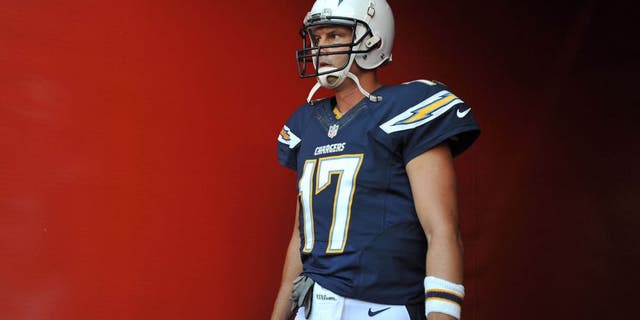 NEWYou can now listen to Fox News articles!
Exhale, Chargers fans.
The precautionary X-ray on Philip Rivers' throwing hand has come back negative.
"We looked at it just to see," Rivers told reporters. "But it's good. All is good."
Rivers isn't one to back down from pain -- he famously played the AFC Championship Game on one good ACL, after all. It was semi-concerning when he smacked his hand on a Seahawks defender's helmet, winced, and entered the Bolts' locker room right before halftime.
He never returned. Head coach Mike McCoy said that was the plan all along, but his decision was surely aided by the injury.
If the Seahawks were a regular season opponent instead of a preseason one, Rivers said that outcome would've been different.
"I'm good," he said. "Had this been the regular season, I would have still been rolling."
(h/t ESPN)