Philadelphia reportedly leading candidate to host NFL Draft next year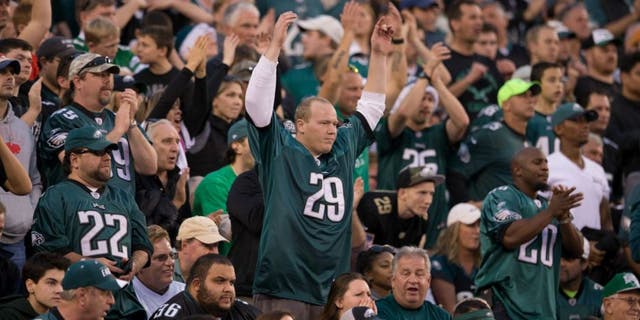 NEWYou can now listen to Fox News articles!
Philadelphia Eagles fans could have a front-row seat to next year's NFL Draft. According to ESPN's Adam Schefter, Philadelphia is the leading candidate to host the NFL Draft in 2017.
Los Angeles reportedly is also in the running to host the draft, which was in Chicago last year and will return Thursday. New York played host to the event from 1956-2014, but the Big Apple lost the privilege because the league soured on Radio City Music Hall after the NFL was forced to move the draft back two weeks into May in 2014.
Commissioner Roger Goodell was on "The Herd" on Wednesday and discussed if there's a plan to rotate the location of the draft.
"We're still developing the plan," Goodell said. "We had a great experience, obviously, in New York for several years, and when we decided to move it to Chicago we set a new standard for the draft. Obviously, a lot more fans had an opportunity to experience it -- we had close to 250,000 fans here last year.
"What's happened is that it's set a new standard, which other communities have said we'd like to be part of that. And so we're getting a tremendous amount of interest. When we are done with this draft we'll sit down and take a look at what's working and where we go next, but the whole attempt is to continue to build it and to bring it to as many fans as possible."