Philadelphia girl petitions to suit up with football teammates next season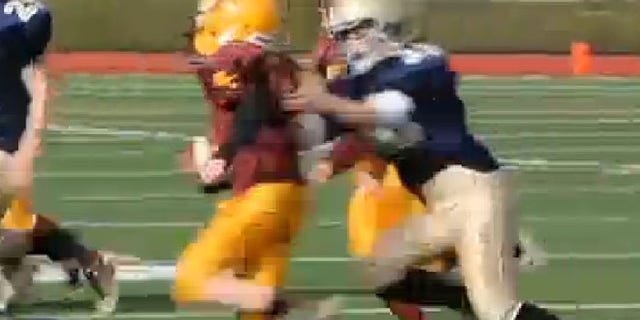 A Philadelphia 6th grader is struggling to understand why she can't play football next season with her teammates.
Caroline Pla, 11, has been playing football since she was 5, and has played for the Catholic Youth Organization for the past two season, MyFoxPhilly.com reports.
Philadelphia News, Weather and Sports from WTXF FOX 29
But now, the Philadelphia CYO organization has told her she is not allowed to suit up with her teammates next season.
"They told me this season that there's a rule in CYO that girls can't play that it's only for boys and that I'm not allowed to return after this season," Caroline told MyFoxPhilly.com.
"There are policies in place governing CYO sports. CYO football is a full contact sport designated for boys. There has been some perceived ambiguity in the policy regarding this point. It is currently being reviewed and will be addressed moving forward to provide completely clarity," CYO told MyFoxPhilly.com in a statement.
"I felt that they thought I wasn't good enough," Caroline told MyFoxPhilly.com.
"Our first approach is really a plea for common sense – the rule is old, it's archaic, it's proven that girls can play sports," George Pla, Caroline's father told the website.
Caroline's teammates and coach have voiced their support to get her back on the field next season.
"If you can tackle, if you can block, if you can run, it has nothing to do with whether you are a girl or a boy, or live in a mansion or are homeless or the color of your skin, football the game figures it out," Coach Jim Reichwein tells MyFoxPhilly.com
The family has filed a petition on Change.org calling for an update to the CYO rules. Caroline hopes the rule changes so other girls can enjoy the sport as much as she has.