Philadelphia Eagles release CB Daryl Worley after scuffle with police, arrest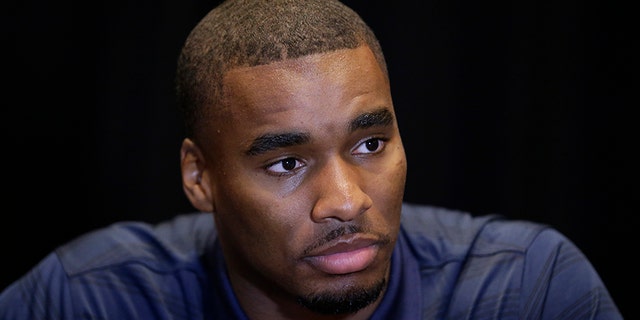 NEWYou can now listen to Fox News articles!
The Philadelphia Eagles released cornerback Daryl Worley hours after he was arrested by local police, the team announced Sunday.
According to Philly.com, Worley was found passed out in his car near the team's practice facility in South Philadelphia. The report said Worley was "in possession of a gun" when police found him, and said officers used a Taser on the 23-year-old Worley when he became combative.
Worley's arrest was first reported by the NFL Network.
The Eagles initially said they were "gathering more information" about the matter before later announcing that he was cut.
The defending Super Bowl champions acquired Worley from the Carolina Panthers last month in exchange for wide receiver Torrey Smith. Worley started 25 games in his two seasons with the Panthers.
A Philadelphia native, Worley played college football at West Virginia. In 2014, he pleaded no contest to misdemeanor assault and was given a six-month suspended sentence after getting into an altercation with a woman outside a nightclub. Worley claimed that he was defending his girlfriend.
"It was a simple situation where it was wrong place at the wrong time. There [was] nothing malicious about the incident," Worley told reporters after the Panthers selected him in the third round of the 2016 NFL Draft. "I did my due diligence as far as the court required me, and honestly, it is just behind me in the past. It is expunged from my record, and I am looking to move forward. Nothing like that is ever going to be a problem heading forward."