Phil Simms would be surprised if Jets don't give Smith another shot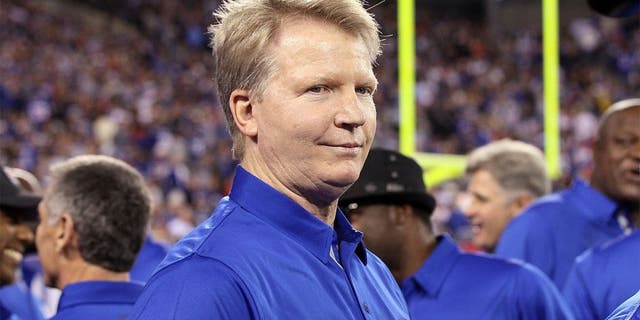 There are people who believe that Geno Smith may be done with the New York Jets after the locker room incident that ended with him having his jaw broken. Phil Simms is not one of those people.
To be more precise, Simms would be shocked if the Jets didn't give Smith another shot to be "their guy."
"I'd be very surprised if [Smith] doesn't get a shot somewhere this year to be their guy and to be the franchise quarterback they hope he can be," Simms said at a CBS preseason media event in New York City via Newsday. "Look, that's what [the Jets] want. This whole year was about, let's find out if he's the man. They kowtowed to him. They did everything for him in the offseason. They got Brandon Marshall. There was the Geno bandwagon. They were all on it, trying to make him the guy."
Smith was receiving plenty of praise before the locker room incident with IK Enemkpali. Many around the organization said he was having a great offseason and was poised for a big year. Of course, those plans have since been derailed as the Jets will move forward with Ryan Fitzpatrick. But Fitzpatrick isn't the guy for the future in New York -- and that's why Smith will get another chance.
"Do you want to at the end of the year we got to go get a quarterback and start that charade? They don't want that," Simms continued. "They hope he's the man. All the [Smith] bashers, I know everything they're saying. But you can't deny this. He has the height of an NFL quarterback, he has the athletic ability you want a guy to have. He has a good arm and at times, he's a dynamic thrower. Does that sound like any other quarterback over there right now? No."
Whether or not Smith gets another chance this season will be determined by Fitzpatrick's play. If Fitzpatrick is playing well and winning games, how can the Jets pull him? They probably won't. But if he struggles, it could be Smith's team once again.
Needless to say, it will be an interesting year for the New York Jets, and one that will determine the future at quarterback for years to come.
(h/t Newsday)