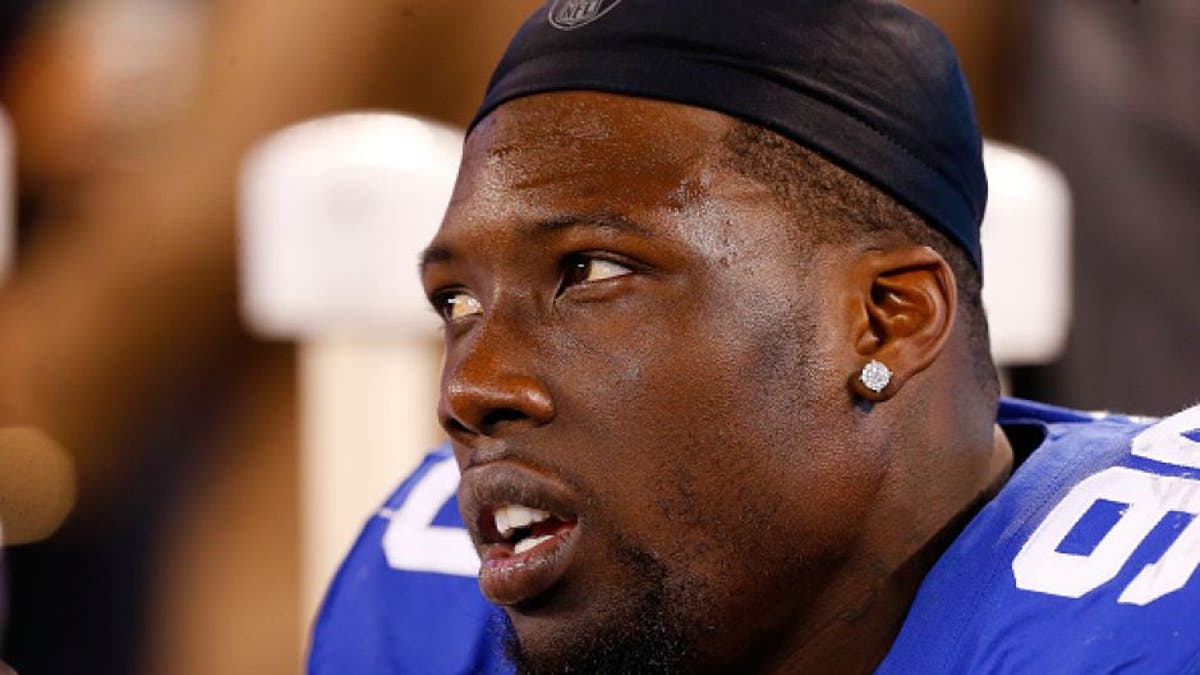 As the Jason Pierre-Paul saga rolls on, opinions on the situation continue to flow in from every direction. On Tuesday, former New York Giants quarterback Phil Simms offered his opinion on why Pierre-Paul has not joined his teammates at training camp.
"I don't know who his people who handle him are or whatever, I know they're doing one thing: They're trying to do what's best for him and they're trying to protect that money," Simms told the Daily News Tuesday at the NFL on CBS media day, per Justin Tasch.
"They didn't just make this snap decision. This was done I'm sure with a big group. I would say to him, you do what you've got to do to protect your money because that's a lot of money. It's once-in-a-lifetime maybe money. That has to be, to me, the main motive of all of it, and I have no problem with that."
Earlier this week, a report surfaced that Pierre-Paul is rehabbing on his own and will join the Giants shortly before the start of the 2015 regular season. On Tuesday, head coach Tom Coughlin confirmed that he has received no timetable from Pierre-Paul on any potential return to the team.
In Pierre-Paul's absence, the Giants have utilized third year defensive end Damontre Moore and free agent acquisition George Selvie in his old right defensive end spot. Although both players have had a strong camp, they have not been as productive during the Giants' two preseason games. For now, all the Giants can do is hold out hope that Pierre-Paul will be able to contribute at some point in 2015.
(h/t NY Daily News)