Phil Jackson was once 'irritated' by Kobe's selfishness in front of MJ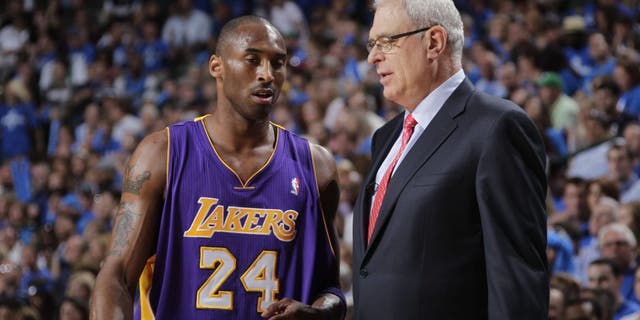 Phil Jackson may have won five of his 11 NBA championships as Kobe Bryant's head coach, but he's made it very clear over the years that trying to get Bryant to play by his rules was never an easy task.
Jackson has literally written books detailing some of the issues in the now-mended relationship, but he isn't afraid to revisit some of the more uncomfortable moments any time he's asked.
As part of a profile that will appear on Real Sports with Bryant Gumbel on Tuesday, Jackson recalls a time where Bryant "went off the edge" during a game where Michael Jordan himself was in the building to watch.
The only surprising part of this tale is that Jackson was somehow annoyed by Bryant's most recent display of greatness. After all, the last time Kobe faced Jordan on the court, he lit him up for 55 points.
Catch the complete profile on Bryant Tuesday night at 10 p.m. on HBO.