Phil Jackson decides against pursuing Orlando Magic position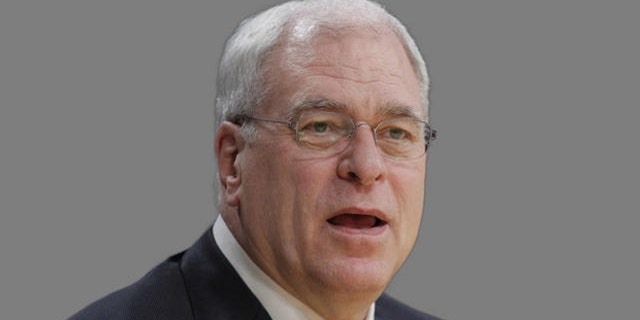 ORLANDO – Phil Jackson decided against pursuing a role with the Orlando Magic despite brief interest in a proposed position with the coachless team's front office, the Orlando Sentinel reported.
Jackson, who ended his second coaching tenure with the Lakers in 2011, was lined up as either a team president/general manager or in a consulting role in discussions that were given serious consideration by Magic CEO Alex Martins.
But Jackson pulled out Thursday after apparently opting for an alternative route back to the NBA.
Former Magic guard Sam Vincent said he acted as an intermediary between Martins and Jackson, who he played under briefly in the late 1980s in Chicago as the Zen Master began his stellar coaching career with the Bulls.
Vincent said he hoped to team Jackson up with an unnamed former All-Star player and Hall of Famer, who is currently contracted to another NBA team but was proposed as the Magic's new coach under the arrangement, following the recent firing of Stan Van Gundy.
"It drew some interest from Phil," Vincent told the Sentinel. "But in the end, Phil decided to go with another opportunity."
Vincent also said Jackson, who led the Bulls to six NBA titles and the Lakers to five, indicated he was not looking to return to the league in a coaching role.
Martins said he would not comment on the proposal.
"Not because of this specific situation, but because I have been consistent during the search that I won't comment on specific candidates," Martins told the Sentinel. "I stand by my statement that we will put a premium on searching for Championship experience in the positions within in our search."