Phil Jackson calls new Hawk Tim Hardaway Jr. 'responsive' to coaching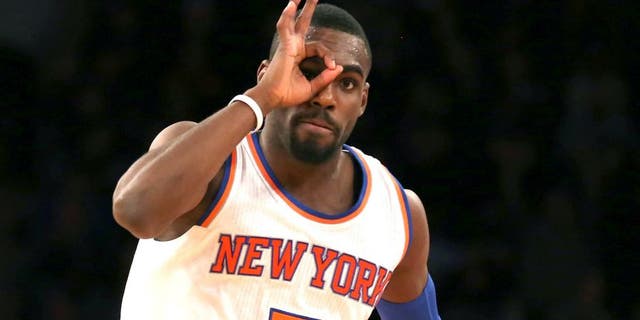 His comments about J.R. Smith have drawn the most focus. But Atlanta Hawks fans will be more interested to hear what New York Knicks president Phil Jackson had to say about the recently acquired Tim Hardaway Jr.
According to a feature by Charley Rosen for ESPN.com, Jackson had some thoughts for Hardaway on his shooting, defense and approach to the game. And unlike certain other members of the Knicks, Hardaway was more than willing to use those lessons to build on his game:
"Hardaway was more responsive, [Jackson] says. 'I told him he was casting the ball instead of shooting it. And if his man scored on him at the other end, Tim tried to get back at him by forcing up some kind of shot. Plus, his defense was hurting the team. He was not closing out on 3-point shooters and forcing them to put the ball on the floor, not trusting that defensive help would arrive on the second dribble. Still, [Derek Fisher] told me that Tim's defense was actually improving, so I didn't harp too much on that.'
"Hardaway seemed to take the comments to heart, Jackson says, and vowed to work on his flaws."
And maybe Jackson is onto something with his take on Hardaway's shooting motion. The shooting guard isn't shy about hoisting the rock from deep. He's attempted 712 career 3-pointers, but he's made just 35.3 percent of them. Any team that's paying attention to the numbers and tape isn't going to worry too much about leaving Hardaway open. And his somewhat looping shooting motion gives defenders slightly more time to close out on him.
But if he can keep working on his shot on Atlanta -- and his defense, too -- he could be an important cog for the Hawks as they try to take the next step in contending for a title.
(h/t ESPN.com)
Photo Credit: Adam Hunger/USA TODAY Sports