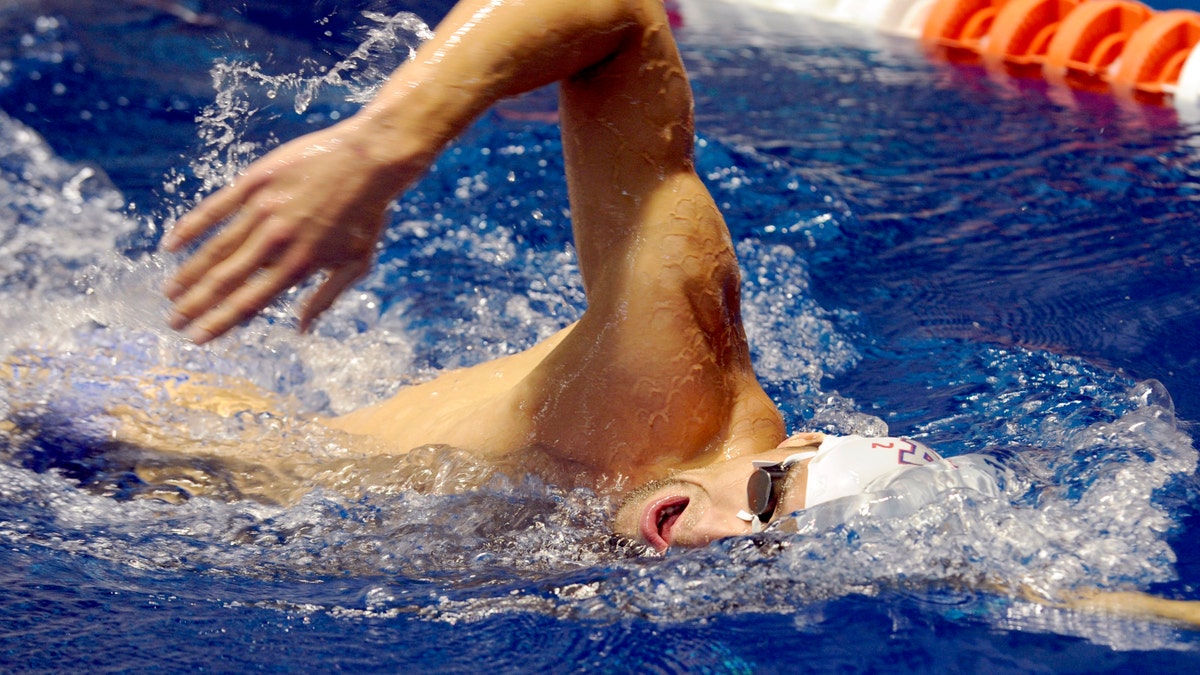 LONDON – Michael Phelps is perturbed he can't wear insignias of the U.S. flag on both sides of his swimming cap at the London Olympics.
Phelps posted a tweet Thursday complaining about rules that say swimmers can wear flags on only one side of the cap.
He tweeted: "Front and back of our caps... We used to be able to have front and back side with flags but for some reason there are rules that tell us we cant do that anymore? Smh gotta love an organizing committee telling us we can't do that anymore."
The tweet included a link to a photo showing a white cap with the flag and Phelps written under it in black letters on one side; the other side has a small Speedo logo.
When Phelps won a record eight gold medals at the 2008 Beijing Olympics, he wore a black swimming cap with his name and flag on both sides.
International swimming's governing body FINA issued the new same-side guidelines last year; they were included in IOC rules for London posted in May.