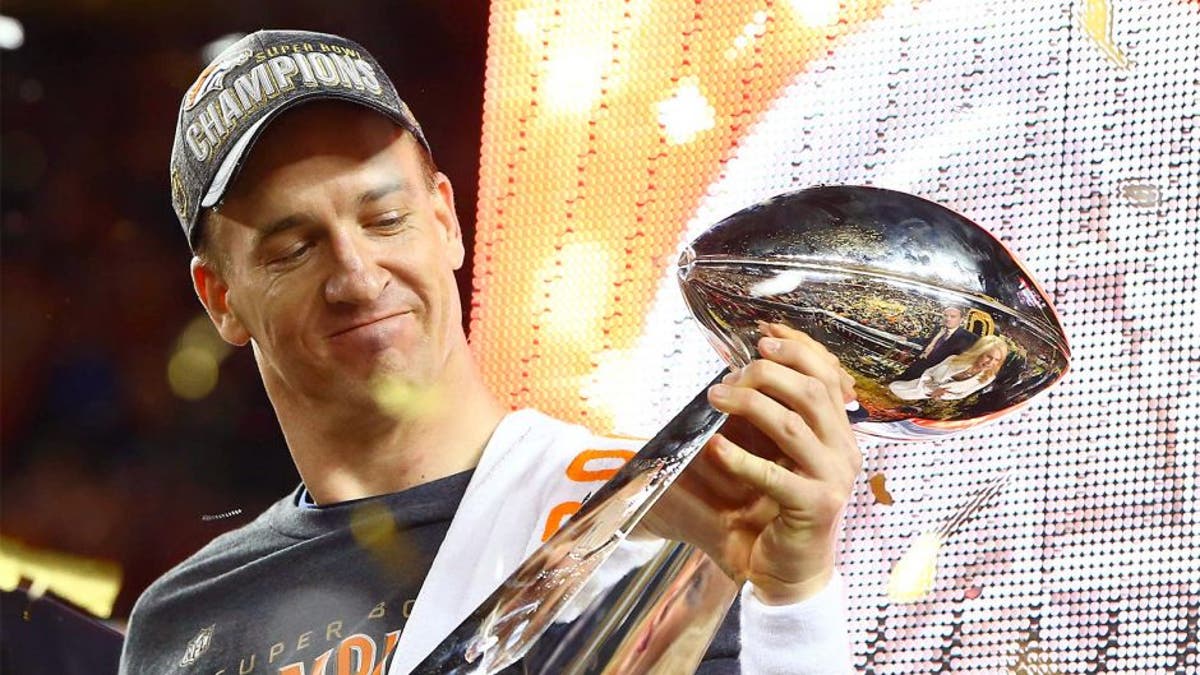 With two Super Bowl titles to his name, Broncos quarterback Peyton Manning has a decision to make: Will he walk away from the game at the pinnacle of the sport or stick around for another season?
The five-time AP NFL MVP, who'll soon be 40 years old, may not have made up his mind yet, but his mother think she knows what her son should do. Per ESPN:
"I would like for Peyton to retire, I would," (Olivia Manning) told ESPN.com and The Los Angeles Times (on the field after the game). When asked why, Olivia said, "Well, we're on top, and physically I just don't think it's worth going on. You won a Super Bowl. That's the best way to go out."
Agreed, it's hard to imagine a better time for Manning to retire, but walking away from the game is sometimes easier said than done. Have we seen the last of Peyton on the football field?