Peyton Manning sits out Broncos practice with a very sore foot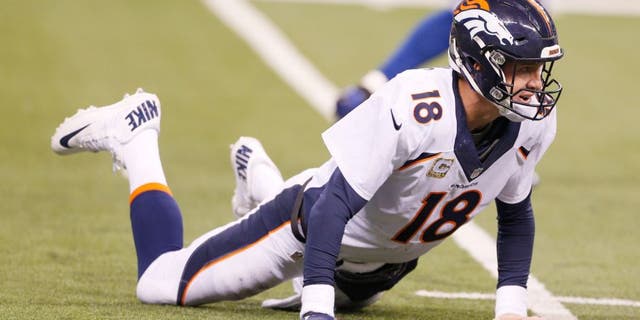 Someone get Peyton Manning a foot massage. It sounds like he could use one. Brian Spurlock USA TODAY Sports
The Broncos were forced to give their aging quarterback a maintenance day on Wednesday.
Peyton Manning needed one. He's been complaining of a sore feet for weeks now, according to 9News Denver's Mike Klis.
Manning played unfamiliar FieldTurf at Lucas Oli Stadium that reportedly accelerated his aches. He's expected back at practice on Thursday.
Denver hopes this isn't a sign of things to come for Manning. Maybe it'd be wise to give Brock Osweiler some game snaps and save No. 18's arms (and feet) for a playoff push.
(h/t Mike Klis on Twitter)