Peyton Manning shocks everyone by running at practice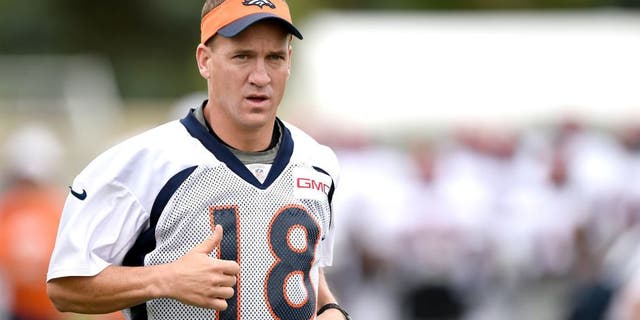 Peyton Manning made an absolutely jaw-dropping play during the Denver Broncos practice Saturday. Unfortunately for Manning, the gasps probably weren't for the best reasons.
The 39-year-old often is criticized for his lack of mobility, and it was much of the same when Manning decided to run the ball for a first down during one of the early drills.
Coaches, teammates and even the referee looked on in awe as the former MVP ran down the field.
Did they just see a ghost?
It's definitely a rarity to see Manning carrying the ball instead of passing. Even head coach Gary Kubiak had a laugh about the play during a post-practice interview.
"(Offensive coordinator Rick Dennison) had him on the move like a young man today," Kubiak said, per the Denver Post's Nicki Jhabvala. "We tried to work him good today."
More from NESN.com: