Peyton Manning reportedly won't sue Al Jazeera for HGH report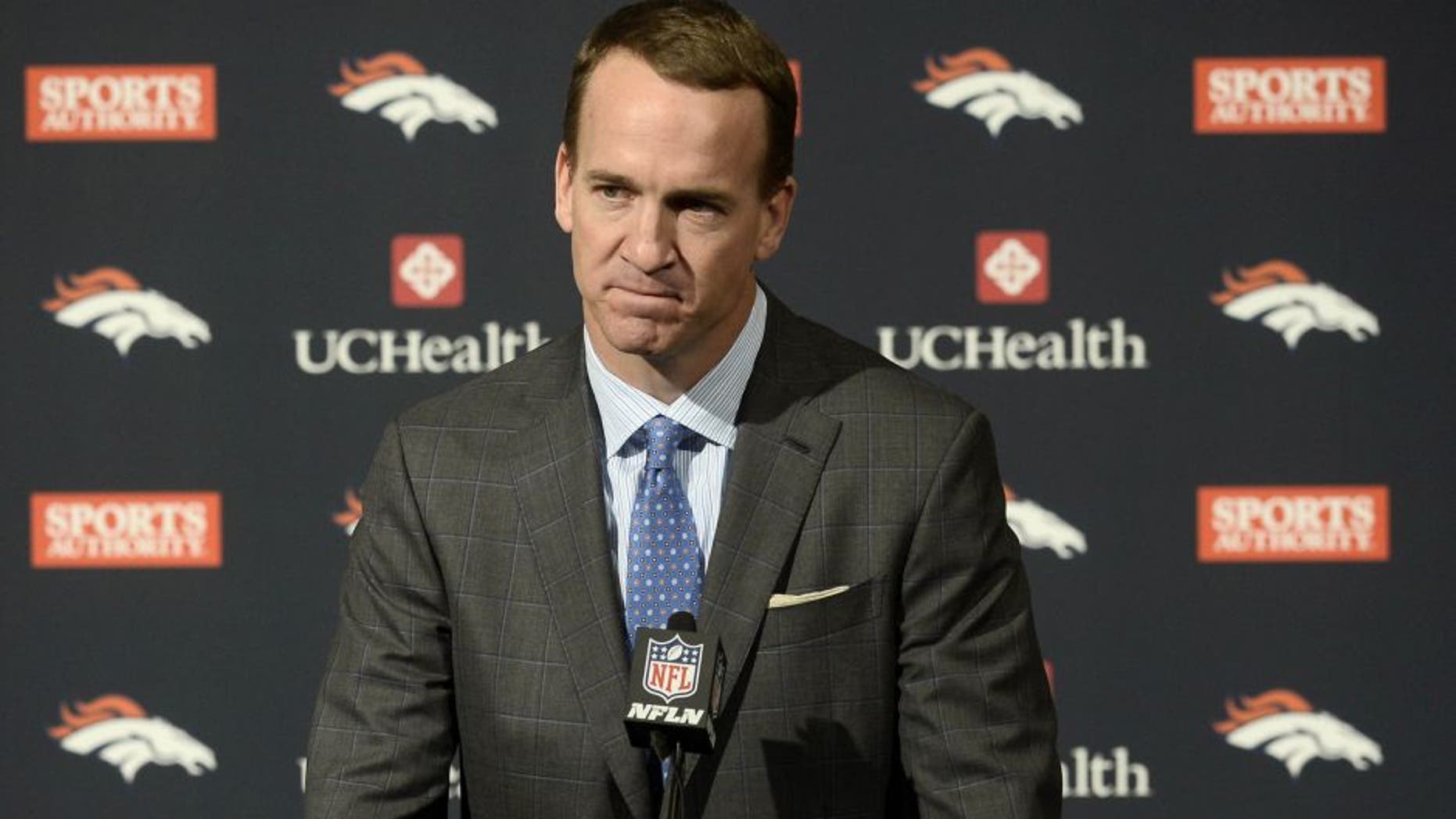 Former Denver Broncos quarterback Peyton Manning will not pursue a lawsuit against Al Jazeera America, which alleged in a documentary that Manning's wife received shipments of HGH in 2011, USA Today reported Wednesday.
According to the report, Manning, who was dealing with neck issues at the time of the alleged HGH shipments, chose not to spend the time and money to file the lawsuit that, if pursued, would publicly expose the personal records of he and his wife Ashley.
Manning is keeping a close eye on the libel lawsuits major leaguers Ryan Zimmerman and Ryan Howard filed against Al Jazeera, and if they are dismissed he will know his suit might also have been turned away, according to the report.
Manning underwent multiple neck procedures in 2011 and missed an entire season with the Colts, who eventually released the then-35-year-old quarterback. Manning was signed by the Broncos in 2012 and one season later rewrote the record books, throwing for 5,477 yards and 55 touchdowns at age 37.
The Al Jazeera documentary cited a man named Charlie Sly, who allegedly spoke to an undercover reporter working for the outlet. When the documentary aired late last year, Manning vehemently denied the allegations.
"What hurts me the most about this, whoever this guy is, this slapstick trying to insinuate that in 2011, when more than less I had a broken neck -- I had four neck surgeries," Manning told ESPN at the time. "... It stings me whoever this guy is to insinuate that I cut corners, I broke NFL rules in order to get healthy. It's a joke. It's a freaking joke."