Peyton Manning reportedly picks Denver, with Broncos expected to trade Tim Tebow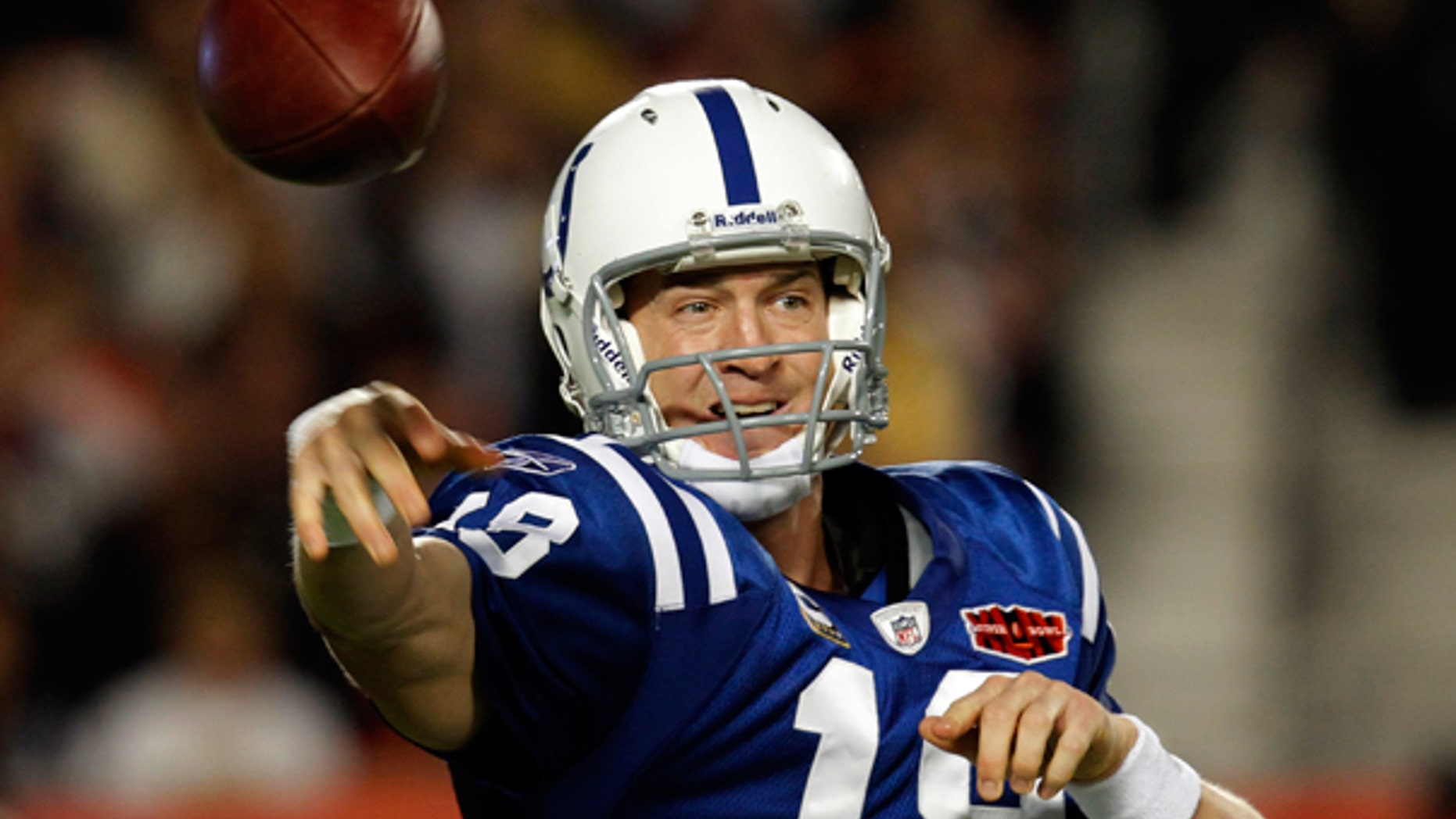 Free agent quarterback Peyton Manning will reportedly join the Denver Broncos barring an "unexpected snag" in contract talks.
ESPN's Adam Schefter and Chris Mortensen reported Monday that Manning, 35, called former Broncos quarterback John Elway to "tell him he's looking forward to coming to play for him."
Manning's contract will likely be in the 5-year, $90 million range, the Denver Post reports.
Now that Manning appears ready to join the Broncos, the team will look to trade quarterback Tim Tebow, ESPN reports.
Tebow led the Broncos to a playoff appearance last season after coming off the bench, winning over fans with his late game heroics and unconventional style. But vice president of football operations John Elway, himself a Hall of Fame quarterback, never seemed sold on Tebow and was unable to resist a shot at Manning, a classic drop back passer and one of the most prolific quarterbacks ever to play the game.
Manning missed all of last season after undergoing neck surgery. Without the superstar signal caller, the Indianapolis Colts finished dead last in the NFL, earning them the No. 1 pick in the upcoming draft. With Manning due a $28 million bonus earlier this month if he was still a Colt, the team decided to part ways and target Stanford quarterback Andrew Luck with the first pick.
The four-time NFL Most Valuable Player, who led the Colts to a Super bowl victory in 2007, has thrown for 54,828 yards and 399 touchdowns in his career, and has a record 11 seasons of 4,000 yards or more. He had never missed a game before last season, but a May, 2011 neck surgery aimed at easing chronic pain led to complications and subsequent operations. He underwent a cervical fusion procedure during the season, and has been working on building back arm strength as the nerves in his neck regenerate.
There have been conflicting reports about how the strength of Manning's arm, with grainy cell phone footage from a purported workout at Duke University seemingly showing him throwing crisp passes.
Manning's younger brother, Eli, led the New York Giants to a Super Bowl win in February, his second with the team. Their father, Archie Manning, played quarterback for the New Orleans Saints in the 1970s.
Manning's choice ends an intense war for his services, with the Tennessee Titans, San Franciso 49ers, Arizona Cardinals and Miami Dolphins all expressing interest in his services. But with Manning set to turn 36 on March 24, many experts believe he may have just a few years left to play, especially with continuing concerns about his health. The Broncos strong bid shows Elway believes the team is close to being Super Bowl caliber, and is better off with a Hall of Fame behind center than continuing to groom Tebow.