Peyton Manning made history, then had a historically bad first half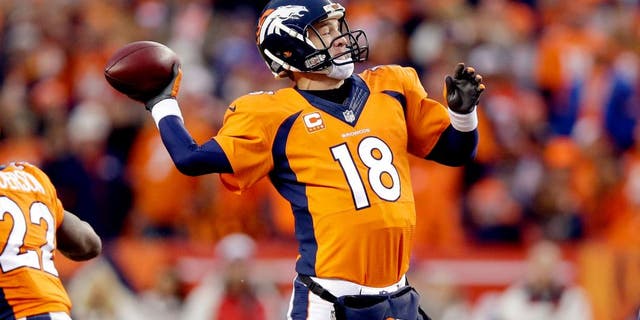 No. 18 has some pretty terrible-looking numbers in a historical day. Ezra Shaw Getty Images
Peyton Manning rewrote passing history, but it wasn't pretty at all.
He surpassed Brett Favre's all-time passing yards record early in the first quarter against the Kansas City Chiefs -- but also threw three terrible picks and completed four passes.
That's an ugly, ugly stat line for "The Sheriff." It's the first time he's thrown three first-half interceptions since Week 2 in 2012.
Unsurprisingly, the Broncos are 0-3 in such mistake-prone games. And they trailed the Chiefs by a three-score margin at the half in Week 10.