Peyton Manning: Jim Bob Cooter has greatest name in SEC history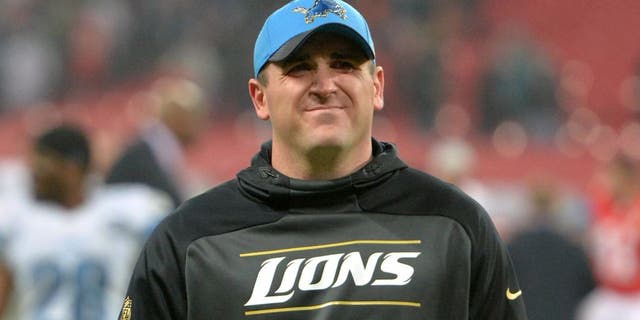 When the Detroit Lions fired former offensive coordinator Joe Lombardi in the middle of the 2015 season and replaced him with Jim Bob Cooter, many NFL fans got a good laugh out of their first exposure to such a funny name.
Denver Broncos quarterback Peyton Manning, on the other hand, has known of Cooter since his days as a backup quarterback and graduate assistant at the University of Tennessee. On Tuesday, Manning said he's a big fan of Cooter, who has the greatest name in the history of the Southeastern Conference.
Via Jordan Raanan of NJ.com:
Cooter may have a funny name, but the job he did in 2015 was no joke. He helped guide Detroit's turnaround, which began around the time he was promoted to offensive coordinator. In the first half of the season, the Lions turned the ball over 20 times and eclipsed 100 team rushing yards just once. In the second half, they turned the ball over four times and rushed for more than 100 yards five times.
Cooter's name won't be a punchline much longer, if he continues to have a positive effect on the Lions' offense in 2016.