Peyton Manning cleared by doctors to resume NFL career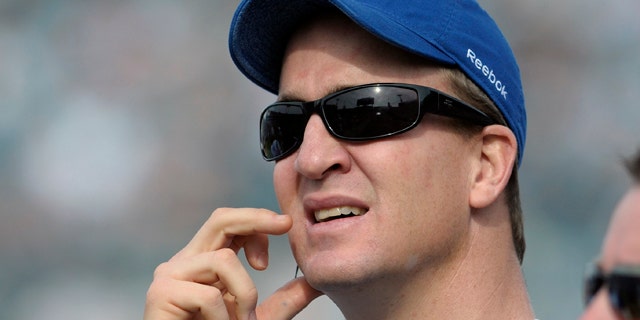 INDIANAPOLIS – Indianapolis Colts quarterback Peyton Manning has been medically cleared by two doctors to resume his NFL career, ESPN reported Thursday.
One of the doctors who gave his approval was Dr. Robert Watkins, who performed Manning's most recent neck surgery, which was his third in 19 months. Watkins reportedly believes Manning's neck is stable enough to allow him to play immediately.
Colts neurosurgeon Dr. Hank Feuer also cleared the 35-year-old Manning to play again in 2012, according to ESPN.
Manning missed the entire 2011 season after surgery in early September to fuse together vertebrae in his neck. It was the third surgery on his neck in a 19-month span.
A source told ESPN the situation "is not a safety issue," but a question of the four-time MVP's performance level.
The main question for Manning is the speed at which the nerves in his arm regenerate, allowing him to throw with the necessary velocity.
Manning said Tuesday he feels "really good" and that everything doctors have told him about the recovery process has been "on point."
The uncertainty around Manning's health has led many to conclude the Colts will cut ties with him, and instead select former Stanford quarterback Andrew Luck with the top pick in April's NFL Draft.
The Colts owe Manning a $28 million bonus if he is on the roster March 8, making it unlikely the team can afford both quarterbacks.
The medical clearance comes on the heels of a Yahoo! Sports report claiming Manning's condition was not improving and that the Super Bowl XLI MVP was unlikely to play again.