Peyton Manning caps 5-0 December with sixth career Offensive Player of the Month honor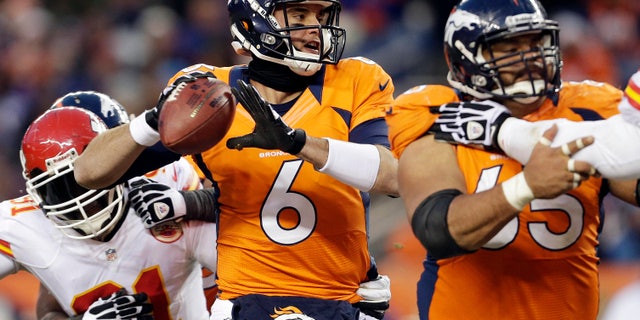 ENGLEWOOD, Colo. – Peyton Manning tied yet another NFL record Thursday, this one held by Tom Brady, when he won his sixth career Offensive Player of the Month award.
Manning joined Kurt Warner (2001) as the only players with 10 TDs, 1,300 yards, a 70 percent completion percentage and five wins in December as the Broncos (13-3) captured the top seed in the AFC playoffs.
He did it while wearing a glove on his throwing hand for the first time in his career, testing it in home games against the Browns and Chiefs in preparation for cold weather in January.
Manning said he's been "OK the past two weeks," but he's been more than that: his completion percentage was 5.8 points higher and his QB rating was 19.2 points better with the glove.