Peyton, Brady and Big Ben have dominated the AFC for last 15 years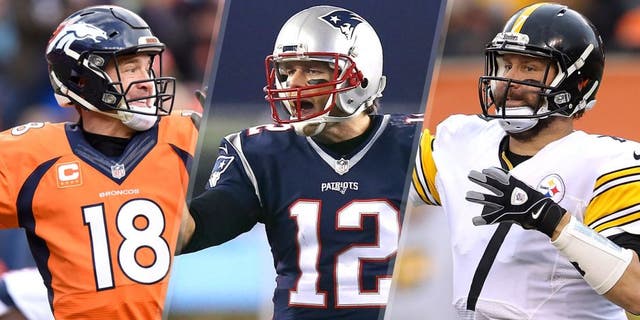 Sunday's matchup between the Denver Broncos and New England Patriots featured the 17th edition of Tom Brady versus Peyton Manning -- and possibly the last meeting between the two. Manning and the Broncos came out on top, of course, giving Peyton four trips to the Super Bowl in his career.
It still doesn't match Brady's six appearances, but it's a remarkable accomplishment nonetheless. What's even more incredible is the number of times Manning, Brady or Ben Roethlisberger has represented the AFC in the Super Bowl in the last 15 years.
In 13 of those 15 seasons, it's been one of the three playing for a ring in the big game.
The only outliers are Joe Flacco in 2013 with the Baltimore Ravens and Rich Gannon in 2003. Other than that, it's been Manning, Brady or Roethlisberger representing the AFC.
In seven of those 12 years, one quarterback in the trio has won a ring -- four from Brady, two from Roethlisberger and one from Manning. Peyton will look to tie Roethlisberger in two weeks when his Broncos take on Cam Newton and the Carolina Panthers.