Peyton Barber named starting running back for Auburn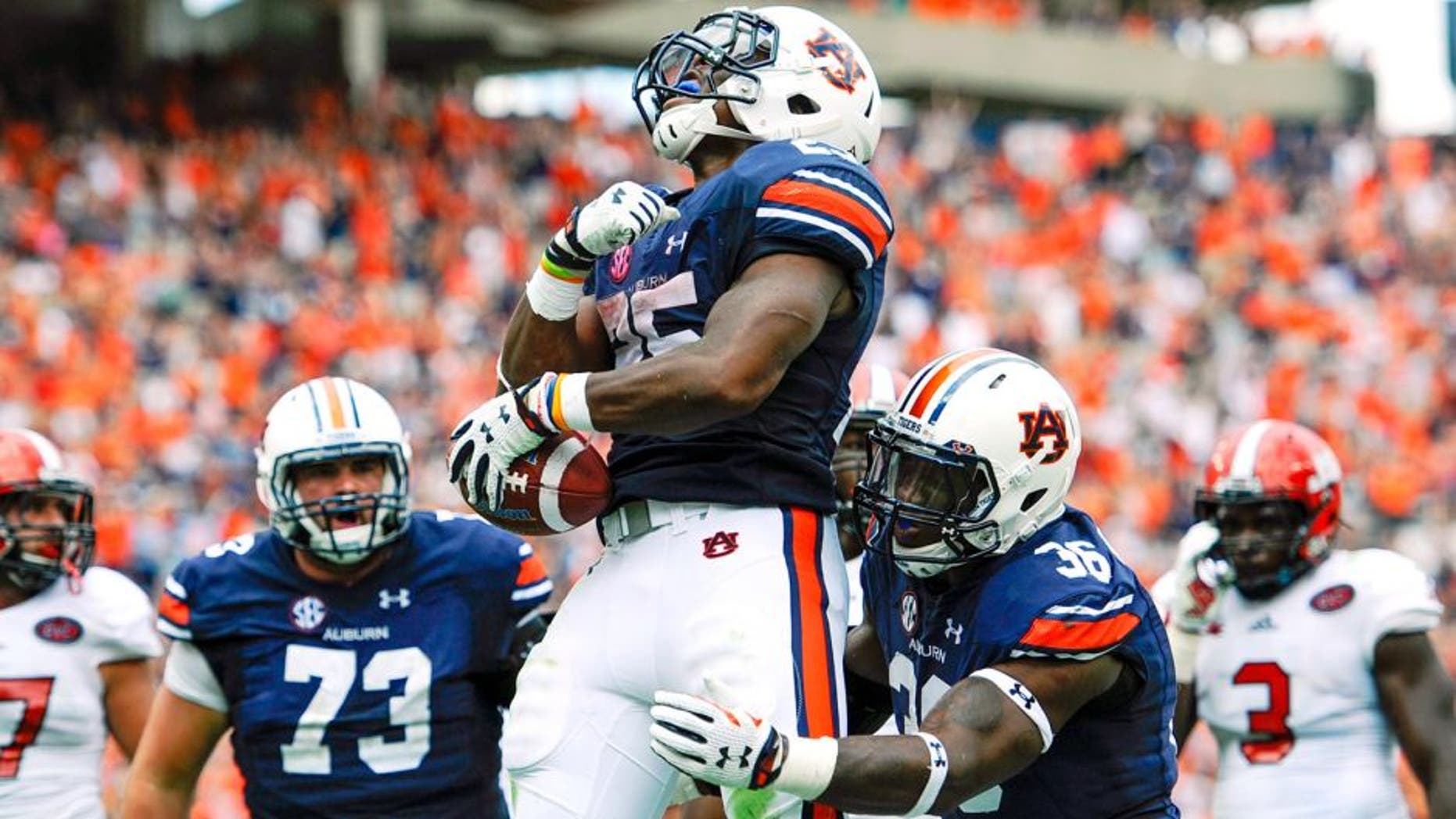 Auburn currently ranks 10th in rushing in the SEC, in front of only Missouri and Mississippi State after two games. While the sample size is small, the results thus far are shocking for a team known for their ability to gain yards on the ground.
Head coach Gus Malzahn will be looking to shake things up heading into the team's first league game on the year and has named Peyton Barber as the team's starting running back.
"Peyton has really stepped up," Malzahn said Tuesday during his weekly press conference. "He'll be the first guy out there. Those other three running backs, there's a decent chance you'll see them on the field too."
After two games, Barber has over triple the amount of carries as the team's next leading rusher, Roc Thomas, and has been by far the team's best rusher as he's averaged over five yards per carry in his 47 attempts.
Barber also made a key play in overtime against Jacksonville State, as he hauled in a nine-yard pass on third and nine to keep their game-winning touchdown drive alive.