Petty team brings different look in '12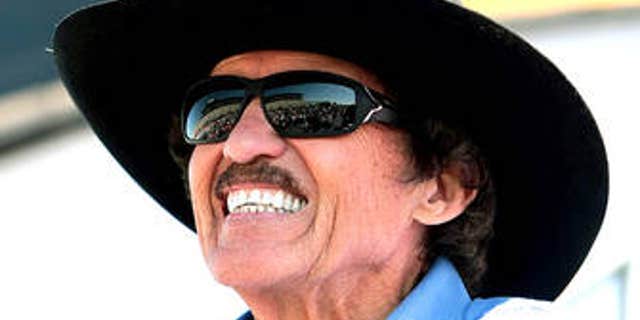 2012 Team Preview: Richard Petty Motorsports
Owners: Andy Murstein, Richard Petty, Doug Bergeron
Drivers: Marcos Ambrose and Aric Almirola (Ambrose finished 19th in the Cup standings in 2011; Almirola finished fourth in the Nationwide Series.)
Crew chiefs: Todd Parrott (Ambrose), Greg Erwin (Almirola)
Key offseason changes: RPM lost the Best Buy sponsorship and, consequently, rising star AJ Allmendinger. RPM also elected not to renew the contract of vice president of operations Robbie Loomis.
Overview: After a tumultuous 2010 season, RPM attempted to regain its footing under new ownership and a reduction from four teams to two. While the company was able to retain the Stanley Tool sponsorship for the No. 9 Ford, the loss of Best Buy (which had been with the organization since its 2009 reorganization) to Roush Fenway Racing proved costly. Certainly, RPM will benefit from losing Loomis' reported seven-figure salary and the duo of director of operations Sammy Johns and technical director Dr. Eric Warren can pick up the slack.
Ambrose starts his second season with the No. 9 team. With Parrott at the helm, Ambrose's statistics showed dramatic improvement in his first season at RPM. Not only did he earn his first win and post five top-five and 12 top-10 finishes, Ambrose improved his position in the points standings by seven spots and was on target to finish 17th before an engine failure in the season finale at Homestead. Ambrose also posted a career-best 17.5 average starting position which contributed to an average finish of 18.3, also a career mark, in his third full season on the tour.
Almirola rejoins RPM following a five-race stint in 2010, when he subbed for Kasey Kahne, who opted out early for Red Bull Racing. Almirola's fifth start with the team resulted in a career-high fourth-place finish. Most recently, Almirola competed for JR Motorsports in his first full season in the Nationwide Series and finished fourth in the points standings. Fourth was also the best finish Almirola could muster among his seven top-five Nationwide finishes. Although Almirola, 27, has 35 Cup starts, he did not compete in the series last year.
To get him up to speed, Almirola will have veteran crew chief Erwin, who worked wonders with Allmendinger after arriving in July. The Erwin-Allmendinger pair nearly made the Chase for the Sprint Cup but settled for 15th in points. RPM has beefed up both pit crews in the offseason, and each group will alternate servicing the No. 43 Nationwide Series car with driver Michael Annett. RPM will also continue to benefit from its alliance with Roush Fenway Racing.
Prediction: RPM suffers from a lack of direction with its absentee ownership and sponsorship. Although Smithfield Foods adds its support to the No. 43 Ford this season, that car is far from being completely sold. If the funding holds out, then this organization should be able to maintain a weekly top-20 presence. However, both teams must work together to maximize what they lack in size. Certainly Ambrose can help Almirola with his road-course program and Almirola can improve Ambrose's restrictor-plate prowess.
Ambrose's commitment to NASCAR has been questioned in the past. Is the 35-year-old Australian just spinning his wheels before he returns home to raise his children Down Under? Time will tell, but in order for this company to reach the next level, there must be continuity.