Pettine: Injured Pryor not helping his case for a roster spot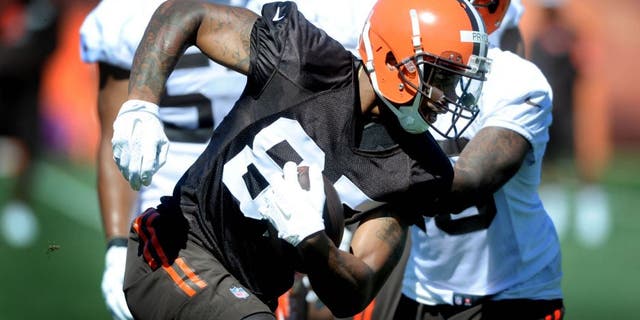 If Terrelle Pryor wants to make the Browns as a receiver, he's going to have to get on the field sooner rather than later.
Pryor, who has been sideline the last week with a hamstring injury as he embarks on a conversion from quarterback, is missing out on valuable reps that could cost him a chance at earning a roster spot.
"You deal in reality,'' said Pettine via Northeast Ohio Media Group. "Right now, he can't be out there. He's taking all the mental reps that he can, but that only gets you so far. It is unfortunate, similar to Duke (Johnson). We need to know what we have in both those guys, and when they're not out there, it hurts us."
Pryor was ruled out for Thursday's preseason opener against Washington along with fellow receiver Dwayne Bowe and rookie running back Duke Johnson, both of whom also have hamstring injuries.
Pryor earned praise for his early progress at the start of camp, showcasing good hands with a combination of size and speed rarely seen at the NFL level. His potential and raw talent might still be enough to keep him around, and you have to believe that another team would be willing to take a chance on grooming Pryor if the Browns let him go.