Petition calls for Ohio State to 'save' Urban Meyer amid investigation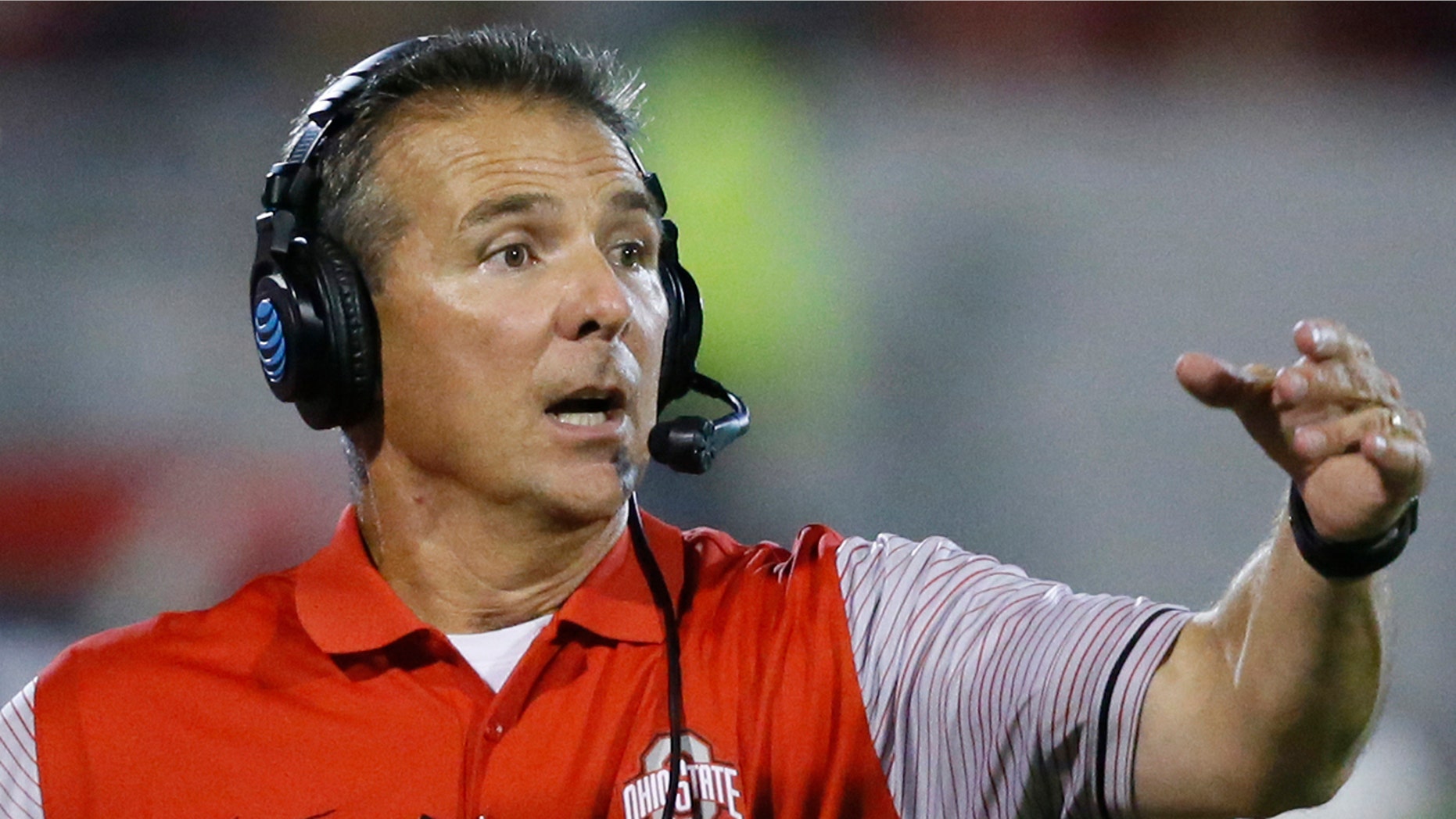 An online petition hopes it will draw enough attention to "save" Ohio State University football coach Urban Meyer over what he knew and did about domestic abuse accusations against a former assistant.
As of Monday, the petition had garnered more than 20,000 signatures and its goal was to get to 25,000 signatures. The petition was started by Buckeyes fan Blake Firestone.
"Urban Meyer is on the hot seat and can be wrongfully fired from Ohio State it is up to us Buckeye Nation to help him not just for him but for THE Ohio State University and the great state of Ohio!" Firestone wrote in the petition's description.
Meyer was placed on paid administrative leave last week after Courtney Smith, the ex-wife of former Buckeyes wide receivers coach Zach Smith, said Meyer knew of two alleged domestic assaults in 2015.
Smith wasn't fired until last month, while Meyer said during Big Ten Media day he only knew of a 2007 incident and nothing in 2015. However, Meyer released a statement saying he was aware of the 2015 incidents and reported them. He also admitted to lying to reporters about it.
Meyer's knowledge of the incidents came into question after college football insider Brett McMurphy reported that Smith had told Meyer's wife Shelley about the 2015 incidents and shared pictures of the injuries and text messages that she shared with McMurphy.
Smith, who has not been criminally charged or convicted, denied assaulting his wife and said any physical injuries she might have suffered were the result of him defending himself. Smith said he discussed the 2015 allegations with Meyer and athletic director Gene Smith.
An investigation into Meyer's knowledge will take no longer than two weeks. The university hired an outside firm to conduct the probe.
The Associated Press contributed to this report.