Peterson says Goodell was 'blind' to what he went through in 2014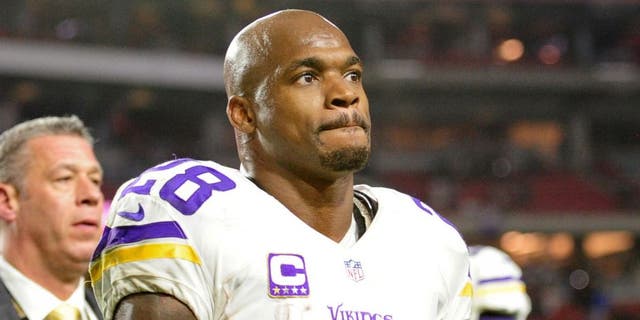 Minnesota Vikings running back Adrian Peterson believes that a culture clash led to an element of misunderstanding when it came to child-abuse charges that cost him 15 games during the 2014 season.
Peterson said NFL Commissioner Rodger Goodell, who handed down the suspension, was "blind" to what he was going through.
Via Greg Bishop of Sports Illustrated:
In May of 2014, Peterson hit his four-year-old son with a "switch," leading to a charge of reckless or negligent injury to a child. Although he originally avoided an indictment and was able to play in Week 1 against the St. Louis Rams, but the grand jury turned around and indicted him a few days later. He spent the rest of the season on the exempt/commissioner's permission list.
Peterson, 30, was reinstated last April and made a major impact upon his return. The All-Pro running back churned out 1,485 yards on the ground, claiming the 2015 NFL rushing title. He was the main reason behind Minnesota's 11-5 record and NFC North title, as he led the team with 11 touchdowns and was the only back in the league who recorded more than 300 carries.
Under normal circumstances, Peterson would be a shoo-in for Comeback Player of the Year. However, considering the nature of his absence in 2014, the veteran ball-carrier is far from a lock for that award.