Peterson says 'fresh start' from Vikings might be best, remorseful for son's injuries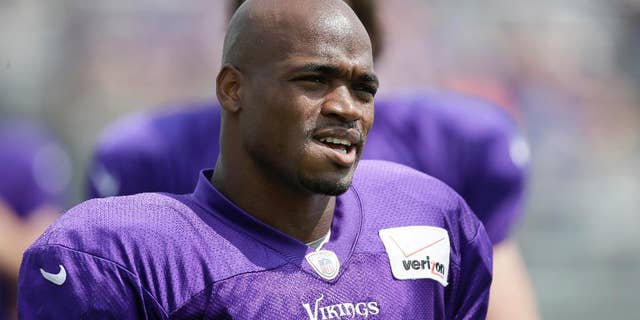 MINNEAPOLIS – Adrian Peterson tells USA Today he realizes moving on from the Minnesota Vikings might be best for both sides.
In an interview posted on the newspaper's website on Thursday, Peterson says he has strong support from coaches and players on the team. But he also spoke about other people within the organization who aren't on his side. He tells the newspaper that it might be best "to get a fresh start somewhere else."
Peterson also says spoke with the 4-year-old son at the center of his child abuse case last week for the first time in five months.
Peterson pleaded no contest to misdemeanor reckless assault for injuring the boy while attempting to discipline him. He was informed this week by the NFL he will be suspended for at least the rest of the season.
___
AP NFL websites: http://www.pro32.ap.org and http://www.twitter.com/AP_NFL