Pete Carroll says Seahawks are interested in Colin Kaepernick and Robert Griffin III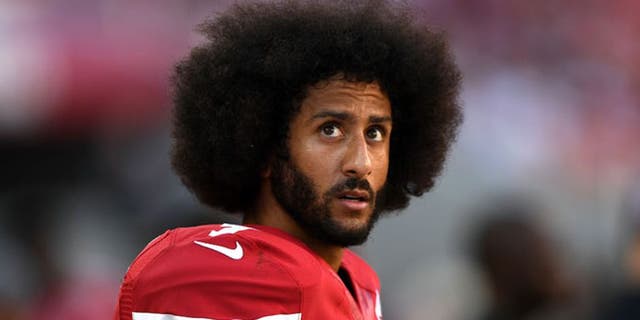 Colin Kaepernick and Robert Griffin III have generated little to no interest on the free-agent market this offseason, but that could change soon. Seattle coach Pete Carroll said on Monday that both veteransare being considered by the Seahawks as backup quarterback options.
"We're looking at everybody. We really are," Carroll said, via ESPN. "We've been tracking everything that's going on, and we've got cap and roster issues and stuff like that that we're still trying to manage properly. But quite frankly, yes, we are looking at all those guys."
The Seahawks could use a No. 2 behind Russell Wilson, especially after Trevone Boykin was arrested twice in 11 days back in late March and early April. He hasnt been cut yet, and he may not be, but Seattle cant exactly trust him going forward, and hes a raw player.
Kaepernick is the best remaining free-agent quarterback on the market, having thrown 16 touchdown passes and just four interceptions in 2016. Theres obviously the fact that he protested the national anthem last season, but several Seahawks players spoke out at the time in support of Kaepernicks stance, including Michael Bennett and Cliff Avril.
Griffin, on the other hand, endured a disastrous season with the Browns in which he played just five games and had two touchdown passes with three interceptions. He also comes with durability concerns and has trouble staying on the field.