PETA slams Pittsburgh Penguins for using live penguins as pregame entertainment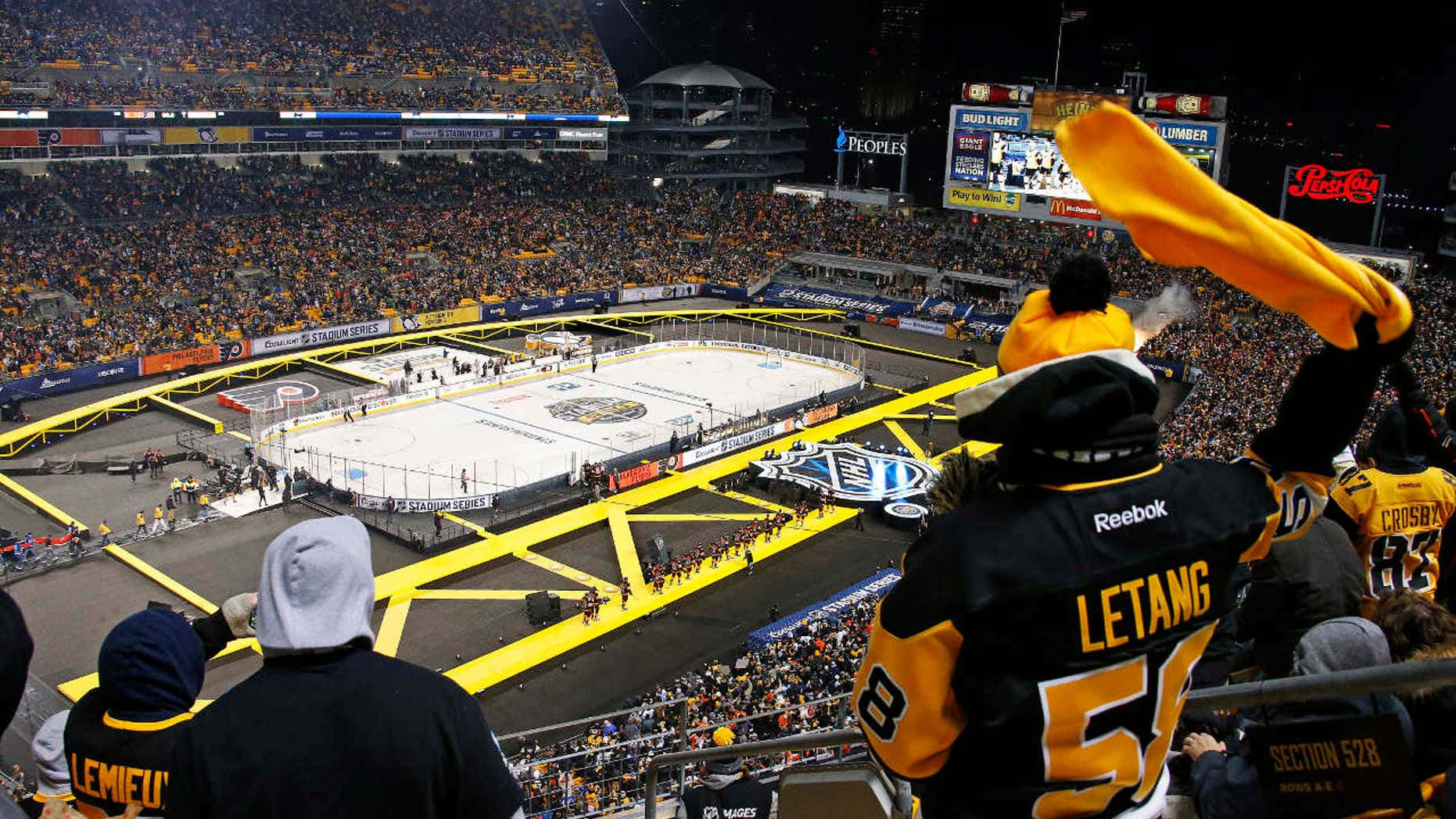 PETA criticized the NHL's Pittsburgh Penguins in letter over the team's use of penguins for its pregame entertainment before the team took the ice against the Philadelphia Flyers in a game at Heinz Field last month.
The Penguins and Flyers were set to play in front of a packed house at Heinz Field on Feb. 25 and a video shows penguins waddling across the ice, the Pittsburgh Post-Gazette reported Thursday.
PETA sent a carefully-worded letter to the Penguins president and CEO David Morehouse, urging the team to "never again have live animals at Heinz Field." The organization also called the video footage "disturbing."
"It's inherently stressful for wild animals like penguins to be hauled around, used as props, and exposed to noisy crowds, with or without explosives going off," PETA executive vice president Tracy Reiman said in a statement to the newspaper. "PETA is calling for the only Penguins on the ice at Heinz Field to be humans on skates."
Tracy Gray, a spokeswoman for the Pittsburgh Zoo, dismissed PETA's assertion that the penguins used on the ice last month were under a "stressful" environment.
"The penguins who attended the Winter Classic are some of the same penguins that participate in our weekend Penguins on Parade event," Gray said. "They are very comfortable around people and noises. In addition, it was a great enrichment opportunity for our penguins to be introduced to new sounds, sights, and smells. Keepers and our Senior Veterinarian were with the penguins at all times on the ice."
Gray added that the penguins were temporarily startled when a pyro technical display made a loud noise.
The Post-Gazette reported that the NHL was responsible for the pregame show and not the Penguins franchise.
Click for more from the Pittsburgh Post-Gazette.
Ryan Gaydos is a news editor for Fox News. Follow him on Twitter @RyanGaydos.