Person familiar with Josh Gordon's situation to AP: Receiver wants to play in CFL but can't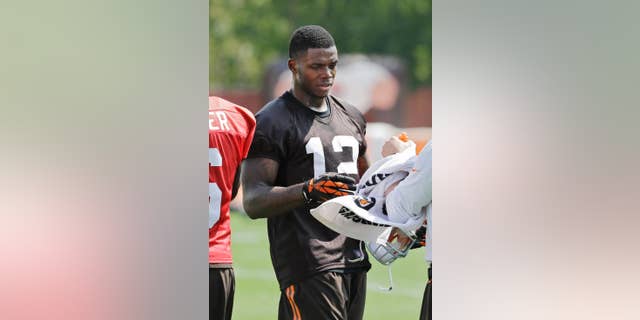 CLEVELAND – A person familiar with Josh Gordon's situation says the suspended wide receiver wants to play in the Canadian Football League, but is prohibited from doing so.
Under CFL rules, a player suspended by the NFL and under contract is not eligible to play in Canada. But of the Cleveland Browns released Gordon, he would be able to play elsewhere.
Gordon's suspension for another violation of the NFL's substance abuse policy was upheld. The person familiar with the 23-year-old Pro Bowler's situation said he wanted to play for Calgary, and Gordon asked the Browns for permission.
The person spoke to The Associated Press on Thursday on condition of anonymity because of the sensitive nature of the talks.
Gordon is not permitted to be with the Browns during his season-long suspension. His eligibility for reinstatement will be determined after the 2014 season.
___
AP NFL website: www.pro32.ap.org and www.twitter.com/AP_NFLA