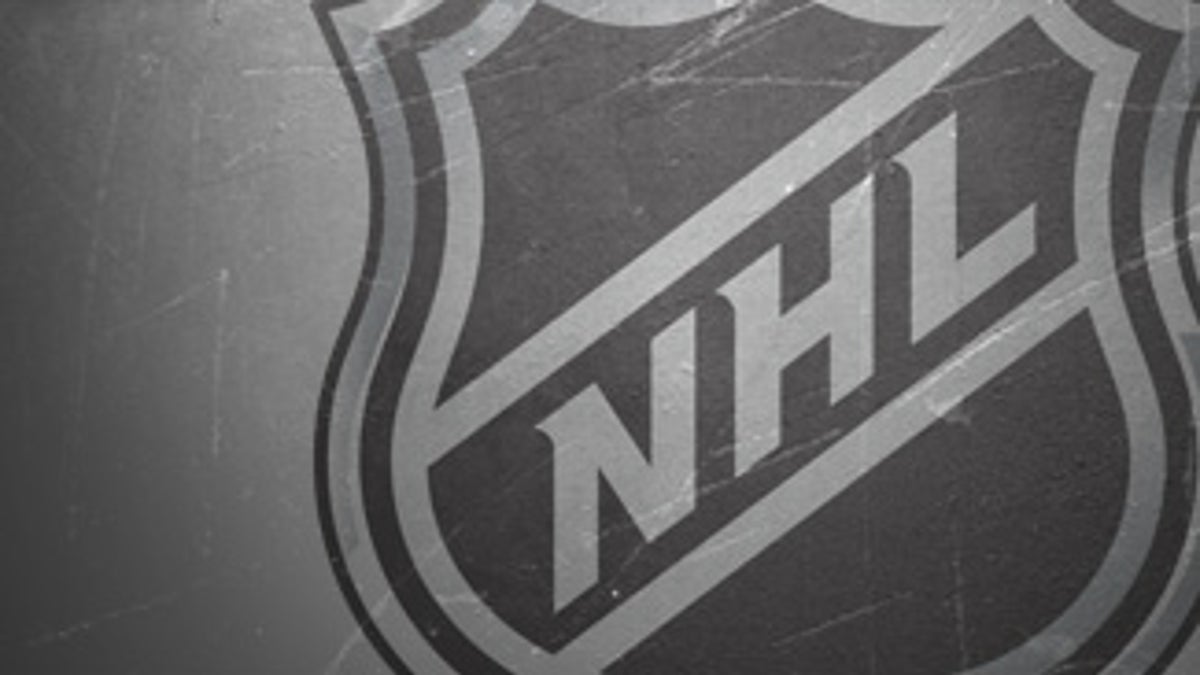 The Los Angeles Kings could have flown home without a plane.
The Kings completed the first four-game road sweep in franchise history by winning 4-2 at Nashville on Thursday night. Jonathan Bernier stopped 30 of 32 shots to help the Kings jump into fourth place in the tightly packed Western Conference race.
The Phoenix Coyotes stayed right on the Kings' heels by winning 4-3 at Calgary, giving them wins in the first two games of their four-game trip and moving Phoenix into fifth place -- both clubs jumped over the Chicago Blackhawks, who fell from fourth to sixth.
In the East, Washington won its ninth in a row by winning 4-2 in Montreal. But the most important win might have been Carolina's 1-0 victory at Buffalo -- the Hurricanes moved within two points of the eighth-place Sabres.
Here's a look at how the races in each conference shape up after Tuesday night's games:
Eastern Conference
Division leaders
Philadelphia (93 points after Tuesday's 3-2 win at Florida) stayed on top in the East as Jeff Carter scored a pair of second-period goals to get a three-game road trip off to a successful start. Brian Boucher had to make just 20 saves. The bad news for the Flyers: Defenseman Chris Pronger had hand surgery Tuesday and will miss 3-4 weeks.
Washington (92 points after Tuesday's 4-2 win at Montreal) had a much happier outcome at the Bell Centre than it did in its last visit -- a Game 6 playoff loss that sent the Caps home for the summer. This time, rookie Marcus Johansson scored twice as the Capitals extended their winning streak to nine games. No. 10 won't be easy -- Washington visits Detroit on Wednesday.
Boston (87 points after Tuesday's 3-2 shootout win at Columbus) got the extra point when Tyler Seguin scored in the shootout and Tuukka Rask stopped all three Columbus shooters. The win moved the Bruins four points ahead of Montreal in the Northeast Division.
The next five:
Pittsburgh (90 points after Tuesday's 5-1 win at Ottawa) dominated the last-place Senators to avenge a Boxing Day loss in Ottawa. Five Penguins scored and Chris Kunitz chipped in with 3 assists as Pittsburgh stayed on the heels of the Flyers in the Atlantic Division and Eastern Conference races.
Tampa Bay (87 points) had the day off after Monday's 6-2 win at Toronto. The Bolts get Wednesday off as well before visiting Montreal on Thursday.
Montreal (83 points after Tuesday's 4-2 home loss to Washington) lost two points and two players -- Tomas Plekanec and Jeff Halpern left with lower-body injuries. Carey Price faced 41 shots from a Washington team missing its top two centers (Nicklas Backstrom and Jason Arnott), and couldn't hold off the Caps in the third period.
New York Rangers (78 points after Tuesday's home 6-3 win against the Islanders) got a big night from their special teams to pull away from a 2-2 tie in the second period and climb over Buffalo into seventh place. The Rangers went 3-for-5 on the power play and scored a shorthanded goal. Marian Gaborik scored twice, giving him 6 goals against the Isles this season.
Buffalo (76 points after Tuesday's 1-0 home loss to Carolina) had plenty of chances to score against 'Canes goalie Cam Ward. But the Sabres couldn't find a way to get any of their 40 shots behind the All-Star goalie. Buffalo dropped to eighth place; the Sabres could be ninth by the time they take the ice again Saturday night against Atlanta.
On the outside looking in:
Carolina (74 points after Tuesday's 1-0 win at Buffalo) won a game it had to have by beating the Sabres on the road. Brandon Sutter's first-period goal proved to be the only one of the game, and Cam Ward stopped all 40 shots he faced. The 'Canes don't get much time to enjoy their win; they fly home for a game against Toronto on Wednesday.
New Jersey (70 points after Tuesday's 4-2 home win against Atlanta) proved it can come from behind. The Devils spotted Atlanta a 2-0 lead after allowing a first-period goal for the first time in 17 games, but rallied for the win to improve to 23-3-2 in their last 28 games and moved within six points of eighth place.
Toronto (70 points) called up 2009 first-round pick Nazem Kadri and defenseman Matt Lashoff from the AHL Toronto Marlies on Tuesday. They'll join the Leafs for Wednesday's game at Carolina.
Atlanta (70 points after Tuesday's 4-2 loss at New Jersey) ended the Devils' run of not allowing a first-period goal and actually led 2-0, but couldn't hold on. Tim Stapleton and Chris Thorburn scored 65 seconds apart, but the Thrashers couldn't score again -- an apparent last-minute goal that would have tied the game was waved off due to a high stick.
Western Conference
Division leaders:
Vancouver (101 points) can become the first team to clinch a playoff berth by beating Colorado at home Wednesday night. The Canucks have won six in a row, including Monday's 4-2 win against Minnesota.
Detroit (90 points) enjoyed the last of three days off before Washington comes to Joe Louis Arena on Wednesday -- only the third time the Caps have visited Detroit since 2003.
San Jose (88 points after Tuesday's 6-3 win at Dallas) bounced back from Monday's loss at Chicago by overcoming a 2-0 loss to beat the Stars and stay three points ahead of the Kings in the Pacific Division race. Joe Thornton scored twice for the Sharks, and Joe Pavelski had 3 assists.
The next five:
Los Angeles (85 points after Tuesday's 4-2 win at Nashville) capped one of the best road trips in franchise history by grinding their way past the Predators to cap a 4-0-0 swing that also included wins at Detroit, Columbus and Dallas. L.A. was outshot 31-18 but got a 30-save performance by Jonathan Bernier and a goal and an assist by Dustin Brown.
Phoenix (85 points after Tuesday's 4-3 win at Calgary) keeps finding ways to win. The Coyotes are now 4-0-1 in their last five after winning the first two games of a four-game road trip. Third-period goals 19 seconds apart by defensemen Keith Yandle and Michal Rozsival enabled the Coyotes to survive a late Calgary comeback.
Chicago (84 points) had the first of two days off after back-to-back games at Washington (4-3 overtime loss) and home to San Jose (6-3 win). Though they're fourth in the West, the Hawks' plus-36 goals margin is second in the conference to Vancouver.
Dallas (82 points after Tuesday's 6-3 home loss to San Jose) looked to be in good shape after taking a 2-0 lead early in the second, only to have the Sharks score four in a row and then hit the empty net twice. More damaging could be the loss of top-line forward Loui Eriksson, who left the game with a lower-body injury.
Calgary (81 points after Tuesday's 4-3 home loss to Phoenix) couldn't climb all the way out of a three-goal third-period hole and lost their third in a row -- something that hasn't happened since late December. Miikka Kiprusoff stopped just 21 of 25 shots.
On the outside looking in:
Nashville (80 points after Tuesday's 4-2 home loss to Los Angeles) saw two points it desperately needed go sailing away when the Kings came to Bridgestone Arena and won. Pekka Rinne allowed three goals on 17 shots.
Anaheim (79 points) has a must-win game against St. Louis at home Wednesday night. The Ducks have had to sit and watch all the other contenders for the past two days after losing 5-2 at Phoenix on Sunday.
Minnesota (77 points) also has two days off before taking the ice again. The Wild will be at San Jose on Thursday trying to avoid an 0-4 road trip.
Columbus (74 points after Tuesday's 3-2 home shootout loss to Boston) needed two points but got only one when it couldn't hang on to a third-period lead and then couldn't score in a shootout.