Pereira: Steelers DL Cam Heyward will be fined $11K for honoring late father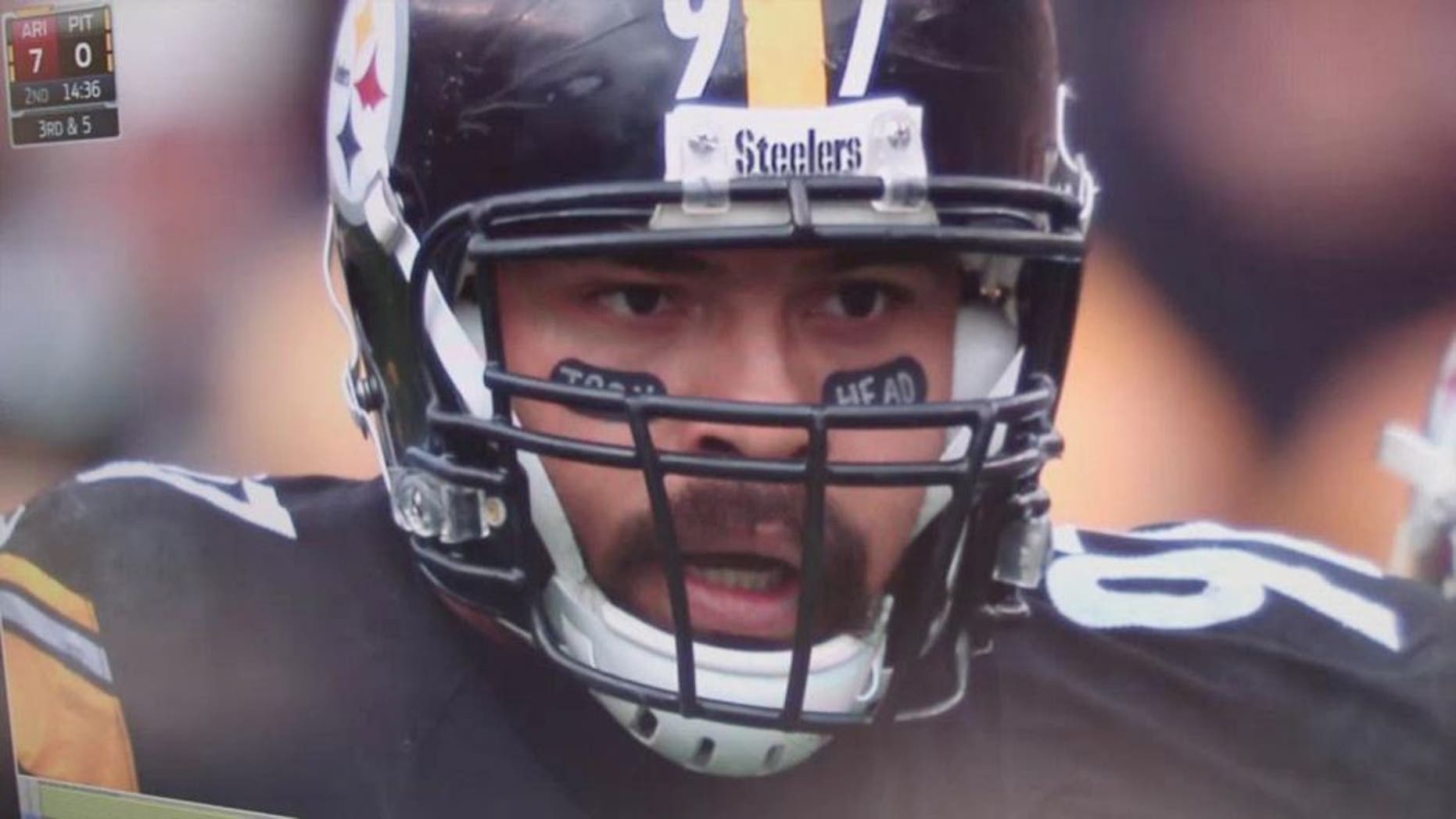 Steelers defensive lineman Cam Heyward was fined last week for writing "Iron Head" on his eye black.
Heyward, whose personal message to his late father who died of cancer, doubled down this week by doing it again.
FOX Sports rules analyst Mike Pereira says that Heyward will be fined $11K this week.