Pereira breaks down Week 2 NFL calls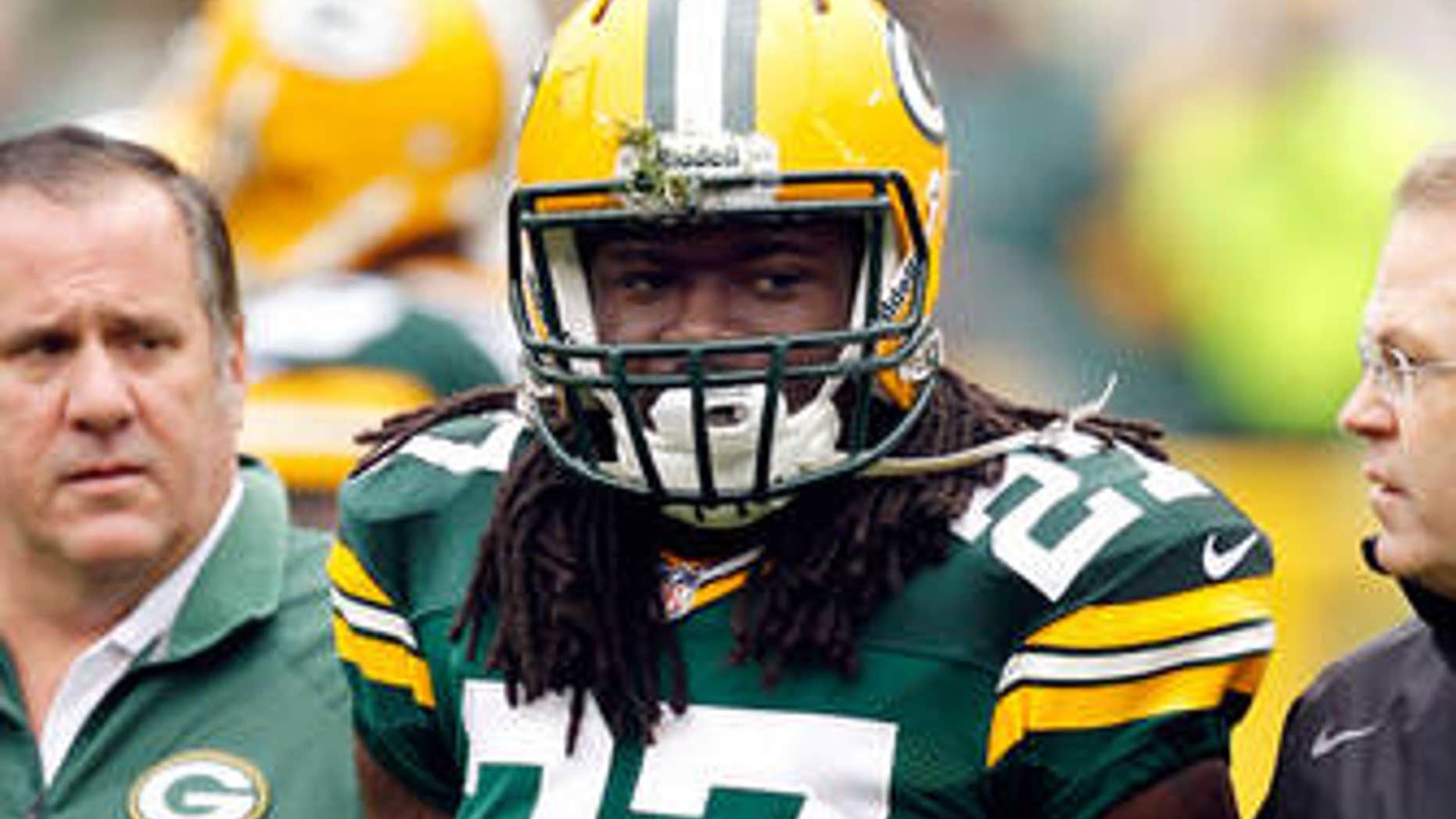 Play 1
It was a good first half for the Packers. Could have been a great one if wide receiver James Jones had a little luck.
Here was the situation. The Packers were up 24-0, had the ball, second-and-5 from the Washington 10-yard with with 15 seconds left in the half. Jones caught a pass from quarterback Aaron Rodgers and headed for the end zone. Right at he was heading to the pylon the ball came out of his hands hit the pylon and went out of bounds.
It was ruled a touchback, which was the correct call. The interesting part, if Jones had maintained possession, it would have been a touchdown.
I also got a couple of tweets from fans questioning the hit that DeAngelo Hall put on Jones at the goal was a helmet-to-helmet hit. It was clearly not. Hall was not lining him up at all, he was trying to push him out of bounds.
Play 2
Hits to the head have been a point of emphasis throughout the NFL this season and it didn't take long in Week 2 for a big one to have taken place in the Washington-Green Bay game.
On the Packers' opening drive, Green Bay running back Eddie Lacy carried the ball for 10 yards and was hit in the head by the Redskins' Brandon Meriweather with no foul being called on the play. Lacy was immediately taken out of the game for a concussion test.
At first glance, I wasn't sure if was not the new crown of the helmet rule, and after watching the replays, I'm still not sure. The rule is designed for two guys lining up each other. Meriweather is coming from the side, however, the rule is designed for the tackler and the rusher going directly at each other.
The question is going to be weather Meriweather "lined him up'" with a direct shot. It's going to take some examination by the league to determine whether they feel this was a foul, but the intent of the rule would seemingly make this be a foul they want called.
Lacy was deemed to have a concussion and is out for the rest of the game.