Pens, Caps wrapping up season series on Versus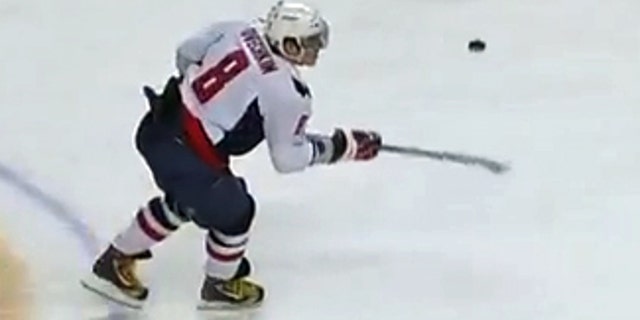 After a memorable season series in the ever-intensifying rivalry between the Capitals and Penguins, the two teams will face off for the final time in the regular season Monday night, with the puck dropping at 7:30 p.m. ET. The game will be broadcast nationally in the U.S. on Versus, as well as on TSN2 and RDS in Canada.
Over the past few years, Washington and Pittsburgh have faced off in a tight playoff series and more recently the 2011 Winter Classic, but with their final meeting this season, both teams will be looking to gain some stability as the season winds down. Both the Capitals and Penguins appear safe bets to seal up a postseason berth -- Washington is 12 points ahead of the ninth-place Buffalo Sabres, while the Penguins have a 17-point cushion -- and if things hole the two squads would face off again in the first round of the playoffs. But before that happens, both Pittsburgh and Washington are likely seeking a much more consistent style of play before the postseason begins.
Washington may have regained some footing with a 2-1 win Sunday afternoon in Buffalo during the inaugural Hockey Day in America, but it was just the Caps second win in their past six games. Things might be even more dire in Pittsburgh, which, after losing in Chicago Sunday, has not won in regulation since Feb. 4.
If there is any sign that the Caps are picking up steam as the season heads toward its conclusion, it could be that perennial All-Star Alex Ovechkin has picked up his game in a big way lately, tallying seven points in his last three games. The Penguins will be without both Sidney Crosby and Evgeni Malkin, who is gone for the remainder of the season after tearing ligaments in his knee, but it will make the stakes no less important for a team that has struggled lately but is widely expected to contend for its second Stanley Cup in three seasons.
Regardless of who is or isn't on the ice, however, both teams need to begin stringing together wins so they can head into the playoffs with a head of steam. Given the usual tenacity Washington and Pittsburgh bring to the ice against one another, Monday night is likely to be another intense clash in one of the League's biggest rivalries.