Pennsylvania jury rules for NASCAR, Pocono in lawsuit on fan's death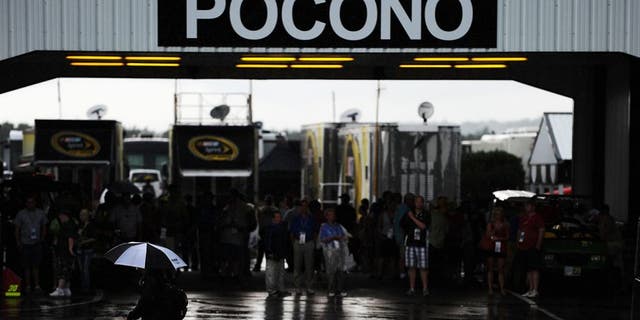 NEWYou can now listen to Fox News articles!
NASCAR and Pocono Raceway won a lawsuit Monday brought against by the widow of a fan killed and others who were injured by lightning strikes during a weather delay at the NASCAR Sprint Cup Series race on Aug. 5, 2012.
A Pennslyvania jury ruled in favor of NASCAR and Pocono after the case was heard in the Court of Common Pleas in Philadelphia County.
Three lawsuits in total were brought against the sanctioning body and the track.
Brian Zimmerman, a 41-year-old from Moosic, Pa., was killed after he was struck by lightning in the parking lot behind the frontstretch grandstands.
Ten other fans were also injured after a second lightning strike hit the same parking lot.
Although the jury did find that Pocono Raceway was negligent regarding the incident according to court documents, the jury did not find that the negligence resulted in the cause of any harm to Zimmerman.