Penn State's Zettel to give new meaning to 'lift for life' at NFL Combine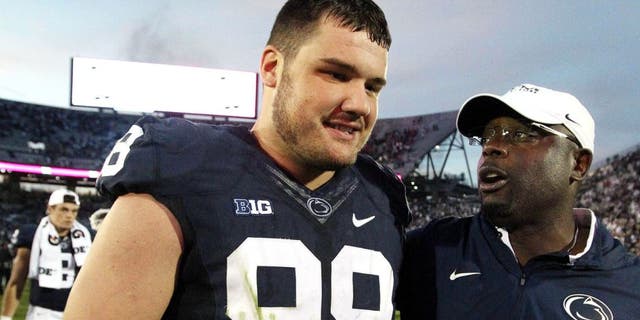 Penn State defensive lineman Anthony Zettel is planning to do more than help himself at the NFL Scouting Combine.
The 6-foot-4, 278-pounder's bench press numbers will translate to money raised to support research of kidney cancer.
Zettel's "Reps For Rare Diseases" is a campaign being run by Uplifting Athletes, a charity with chapters at many colleges across the country at both the FBS and FCS levels, including Penn State.
Per a press release, the Uplifting Athletes chapter at Penn State has raised more than $1 million for kidney cancer research.
Zettel lost his father, Terry, to cancer last September.
He and teammates took part in the annual "Lift For Life" charity event to raise money last summer.
Zettel will not be the only player hoping to raise money for charity at the Combine as players from Ohio State, Alabama, Auburn and Georgia will compete to raise money for military members who have been injured.