Penn State kicker again undergoing treatment for eating disorder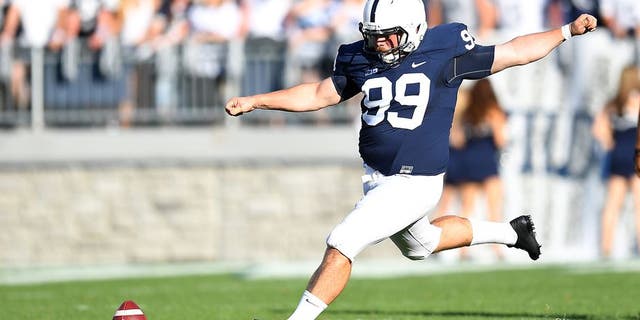 Penn State's Joey Julius became a pop-culture figure in college football last season because of his ferocious tackles, unbecoming of a kicker.
He's also been honest and open about the challenges of facing an eating disorder. Julius announced on Facebook on Friday that he again is battling it head-on.
I have been struggling over the last couple months with my eating disorder. It got to the point where I had to return to St. Louis to seek further treatment at the McCallum Place. Recovery is a wonderful and beautiful thing that I am working on.
Julius made the post to explain his absence from Penn State's spring game last month. He said he is on the road to recovery: There is light at the end of the tunnel. Its just a very long tunnel.
The 5-foot-10, 258-pound kicker revealed in October that he had a binge-eating disorder, and that he underwent treatment at McCallum Place.
The redshirt junior also said Friday that he plans to blog about his situation in the future.
Charles LeClaire-USA TODAY Sport | Charles LeClaire