Penn State Expected to Announce Patriots Offensive Coordinator Bill O'Brien as Next Coach, Sources Say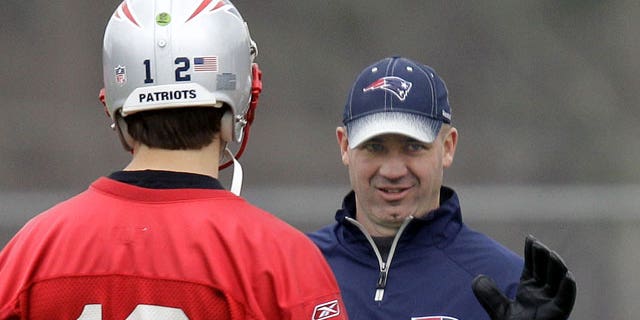 BOSTON – Penn State is expected to announce on Saturday that New England Patriots offensive coordinator Bill O'Brien will be their next head coach, ESPN reported, citing sources.
The 42-year-old interviewed at the school on Thursday, after also attracting interest from the NFL's Jacksonville Jaguars -- where he was expected to interview this weekend.
O'Brien told NFL people Thursday that he had agreed to take on the Penn State position, the Boston Herald reported, even after his agent had said earlier in the week that he was more focused on an NFL head coaching gig.
The terms of the Penn State deal have not been reported.
Former defensive coordinator Tom Bradley has been acting as interim head coach at the university since long-time coach Joe Paterno was fired Nov. 9 in the wake of the Jerry Sandusky scandal.
It is not known if O'Brien will continue to coach the Patriots through their post-season run. He missed practice to attend his interview with the Nittany Lions on Thursday.
Patriots wide receiver Deion Branch said Thursday that not having their offensive coordinator at practice had not changed anything for the team, the Herald reported.
"We just gotta keep going," he said. "Coach O'Brien is just like one of the guys on the team. Like Coach [Bill Belichick] said, 'Hey, one man's down, the next man step up. We're gonna carry on. We're going to go out and execute our plays, regardless of who's calling them."