Penguins hoping to bring some road magic back home following rough start at Consol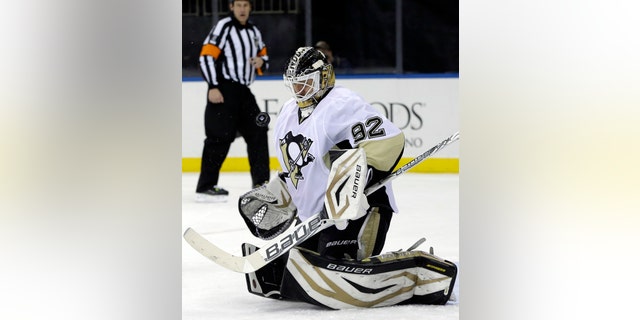 PITTSBURGH – With two victories at Madison Square Garden and one each at Philadelphia and Ottawa, the Pittsburgh Penguins might be one of the best road teams in the NHL.
At home, however, things are different. Very different.
The Penguins are the only team in the league to not collect a point at home this season. Pittsburgh is 0-2 at Consol Energy Center and have been outscored 9-3 on their home ice.
The Penguins will get a chance to break through on Saturday against New Jersey. Pittsburgh played arguably its best game of the season in a 3-0 shutout win against the New York Rangers on Thursday night. The beleaguered power play showed signs of life and the defense kept the turnovers to a minimum.
The Penguins say they just need to bring that kind of intensity on Saturday to break out of their home funk.