Penguins fans name their newborn baby after Phil Kessel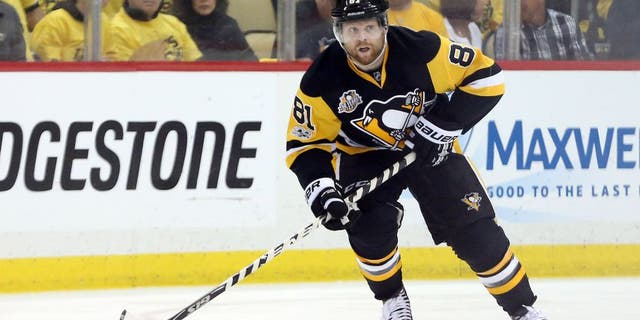 Phil Kessel has been a member of the Penguins for less than two full years, but the impact he's had on Pittsburgh is pretty remarkable. Not only did he help lead the Pens to a Stanley Cup championship in his first season with the team, but he's also playing a crucial role in another deep playoff run this year.
And, as it turns out, Penguins fans are quite appreciative of that.
So much so thatone Pittsburgh-area couple recently decided to name their newborn son after the winger. This week,Nicole and Adam Hillman welcomed a son and named himKessel Ryan Hillman.
This excerpt, from WTAE, gives some context to the name:
Honestly, it would have been wrong to name the boy anything else.
Kissel actually works surprisingly well for a boy's first name, at least more so than a lot of other athlete-inspired names. Baby Kessel picked a pretty good week to join his parents too, as elder Kessel scored the game-winning goal in the Penguins' first playoff game followinghis birth.
Charles LeClaire-USA TODAY Sport | Charles LeClaire